From pre-project study phase to work reception, Project Monitor software enables you to have a global view of your projects in building and public works (BTP).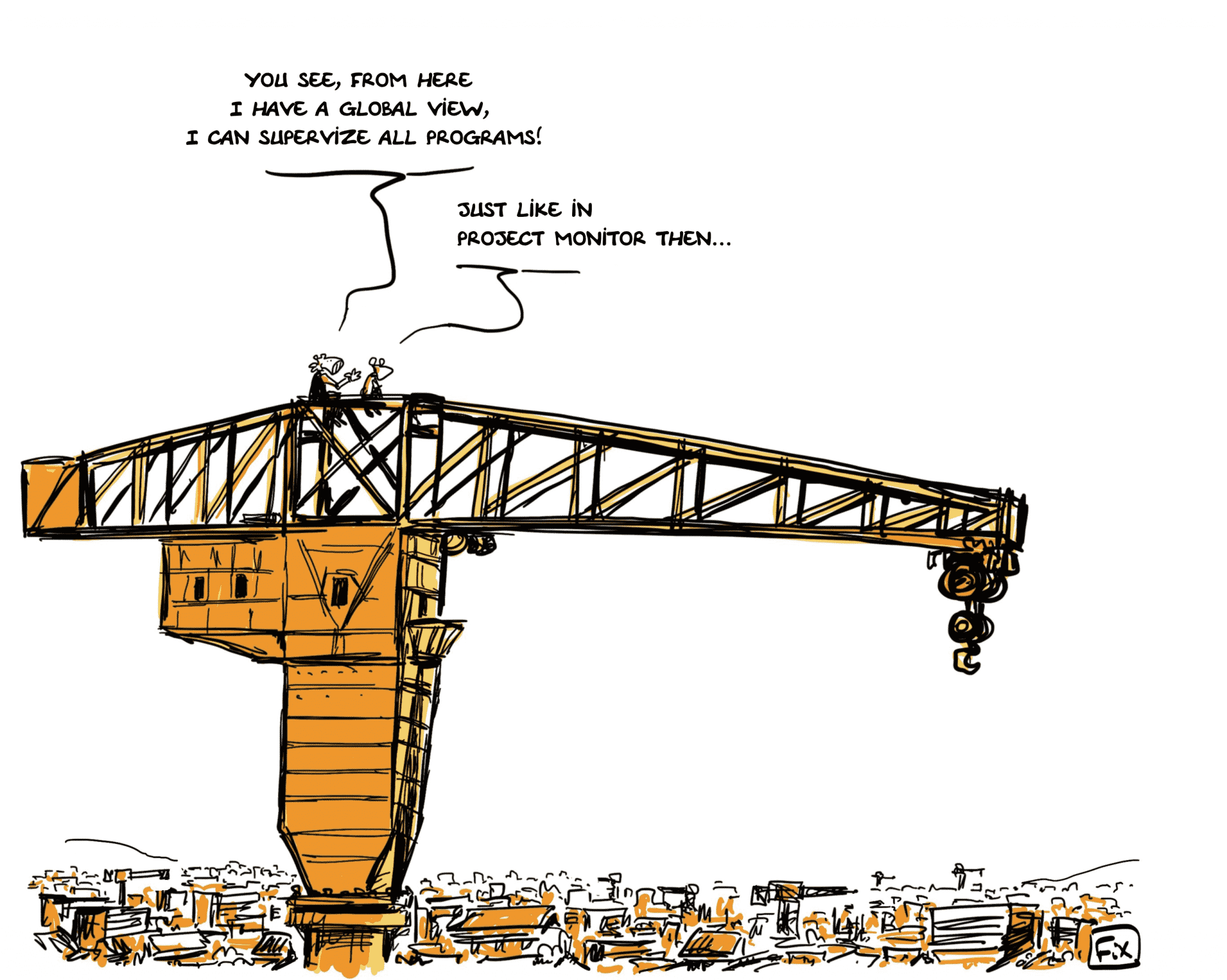 A made-to-measure tool to manage your construction projects
Whether you are planning projects for buildings, works of art or urbanization, Project Monitor offers you a complete view of your operations. Totally customizable, you can manage:
Schedule monitoring of your programs – preliminary project, consultation file, site monitoring, reception operation, etc.
Budget monitoring to allocate budget planning and execution under control – with a direct link to progress
Financial arrangement of your operations
Animation and coordination of various stakeholders: architect, MOA, MOE, construction company, legal services, etc.
Do not wait, treat yourself to a "global view of your programs"!