Valentine's Day is on 14th of February. What if you take advantage of this day to customize your application?
Nothing is easier than designing your software (Project Monitor and Perf Monitor) thanks to HTML and CSS graphical templates. A simple task for an administrator with no need of programmation.
VIRAGE upgrades its design and colored it with love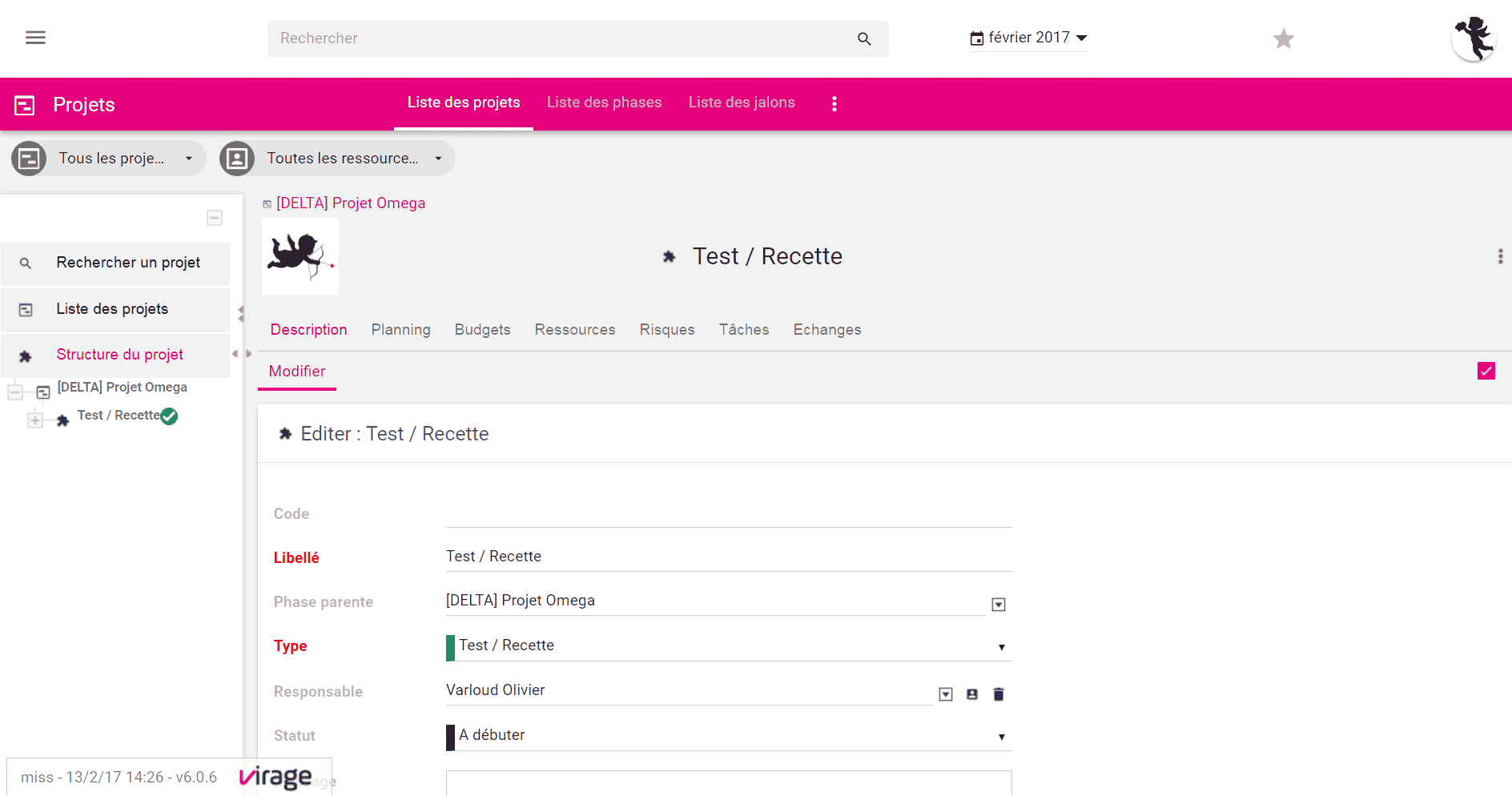 The magenta pink from VIRAGE (for the most curious, it is the #e6007e…) covered the entire application and its icons.
If you want to go further…
With the application, you can customize:
Icons
Colors of your choices
Wordings
Standard reports
Calendars
Etc.
And for all clients from VIRAGE, the event templates are freely available.
Today 14th of February, the VIRAGE Team wishes you happiness, love and success from your projects.