Manage the capacity of your project resources
With all specificities from calendars, how to establish a good plan of charge?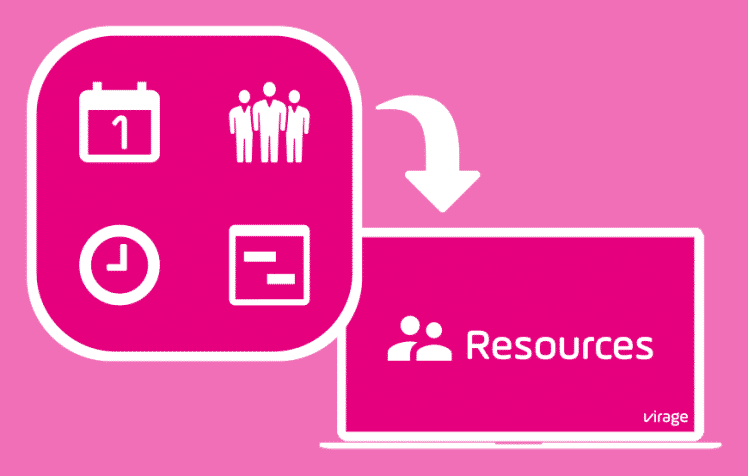 How to manage the capacities of the project resources?
Resource management, a complex equation
As the portfolio grows, the balance between resource allocation, project deadlines, capacity management, leave, and day-to-day activity becomes less and less simple.
The resource manager or the project manager must monitor and manage the capacity planning of resources under heavy constraints (eg: project deadline, leave management, activity monitoring, etc.). Project Monitor solves this equation.
Resource capacity, how does it work?
What does "resource capacity" mean? This is the amount of work that a resource will be able to provide for a given duration to accomplish tasks on recurring projects or activities.
The theoretical capacity of the resource is the result of a subtraction between a theoretical calendar capacity (holidays, traditionally non-worked, etc.) and the characteristics of the resource (planned or exceptional absences, recurrent activities, etc.).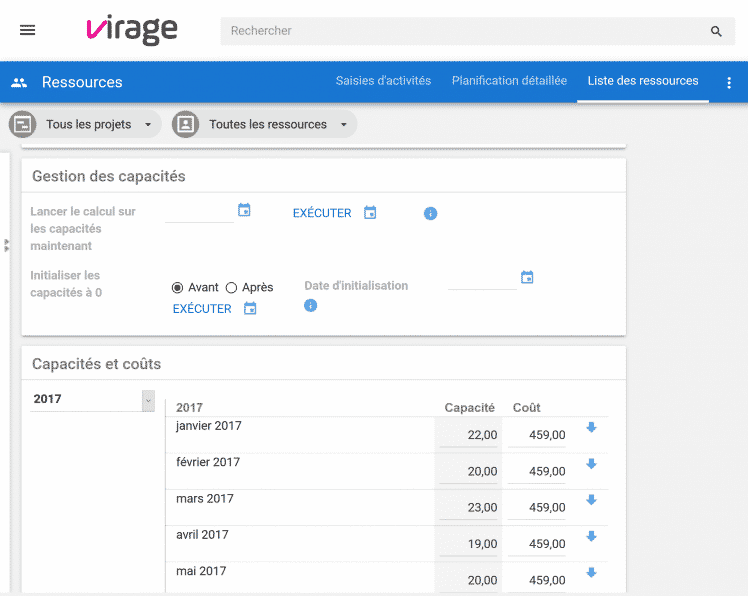 How to define the theoretical capacity in the software?
The definition of the theoretical capacity of resources is done at three levels and is based on the principle of timing.
A calendar is used to define days worked and days not worked. "Layers" are superposed to determine the final theoretical capacity of the resource.
The setting in the software is done by defining:
A UP schedule (general to the structure): days not worked / worked by all resources.
A hierarchical calendar (or "local" if the activity applies in several countries): days not worked / worked for a set of resources (eg: penalties, days offset).
A resource calendar: integrates the specificities from the resource (part time, on-call, management of holidays, etc.).
Once this theoretical capacity is established, it is possible to work on the project resource load plan and better control the activity monitoring.
The software Project Monitor makes it possible to analyze the capacity according to different characteristics of resources.
Articulation Load Plan / Resource Capacity
Once the theoretical capacity of a resource is established, we will work to assign it to:
Recurring activities
Leave and absence management
Projects
Each one of them will decrement the theoretical capacity to allow the establishment of the "available rest". It will be visual on a screen with a particular color code.
To go further
Project Monitor software enables you to go even further in capacity management:
Work in generic / named resources
Planning strategy (linear, manual, breakdown of the rest to be done, etc.)
Management of internal holidays or synchronization with specialized software
Contact us to learn more about the capabilities of the app to manage capabilities.
Project Monitor helps you to...