Identify candidate projects or to be arbitrated
Project Monitor allows you to define project forms or customized application forms according to your needs. You can create all analysis and prioritization criteria you need: strategic interest, risk level, ROI, etc.
Each request carrier updates their project before the prioritization meeting. Updates can be tracked in real time, based on user rights.
Depending on the maturity and size of your organization and processes, candidate projects can follow a workflow-driven validation process.
Analyze according to different criteria
All candidate projects or to be arbitrated projects are gathered in configurable dashboards adapted to your practices: dashboards in lists, bubble graphs, radar diagrams, load plans by nature, etc.
Projects can be filtered and organized according to relevant criteria. Arbitration scorecards are valuable tools to facilitate meetings, but also sharing issues and priorities.
The analysis of the resource load plan and budget forecasts shed light on the "capacity to do".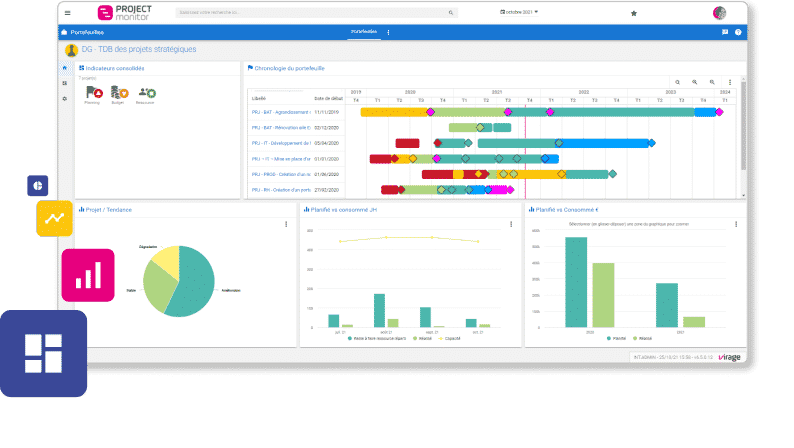 Decide and arbitrate
With information on good quality projects and different points of view, managers can make the expected decisions.
Project Monitor enables to directly communicate decisions to the project managers thanks to the collaborative module.
Project lifecycle management reflects the fact that some projects have been set aside and others can start.
The arbitration process can be "homemade" or follow phases and steps proposed by the project management methods.