The most frequently used PMO methods and tools
Tips for "The rise of the JEDI PMO"!
The challenges of a PMO (Project Management Office) lies in its ability to improve the efficiency, consistency and quality of project management within an organization. How can we encourage organizational learning? How can we support process standardization? How can we ensure monitoring and reporting to minimize risks? Project management offices need PMO tools and methods to address these issues challenges.
Discover in this article the best practices for the position of PMO - Project Manager Officer - :
The role of the PMO in a project portfolio management approach
The example of a PPM approach with Vyv3 IT
Examples of essential tools in the PMO's day-to-day work
The evolution of the PMO position
How to implement a project portfolio management approach - The role and challenges of the PMO
The role of the PMO in the PPM approach
Portfolio Project Management (PPM) is the coordinated selection, prioritization and management of a set of projects or programs to maximize value creation for an organization. PPM enables projects to be aligned with strategic objectives, resources to be managed optimally and informed decisions to be made. The PMO's role in this approach is to ensure governance of the project portfolio, by providing methodological support, establishing management processes, tracking projects, providing follow-up reports and ensuring coordination between projects. The PMO facilitates decision-making, resource optimization and risk management within the project portfolio.
challenges of PMO
In order to carry out the various tasks assigned to the PMO effectively, it is essential to have a thorough understanding of its environment.
The risks that a PMO may encounter can be :
Having the wrong indicators
Suffering from poor positioning of the PMO role within the organization
Resistance to change
Silo management
Lack of harmonized methodologies between business lines and departments
To achieve his objectives, a true Jedi PMO must be flexible and constantly renew himself: 
Continuous process improvement 
Project processes & methodologies 
Fun workshops and training sessions 
Monitoring and warning tools
Example of a PPM approach: The implementation and results of 10 years of Portfolio Management evolution at Vyv3 IT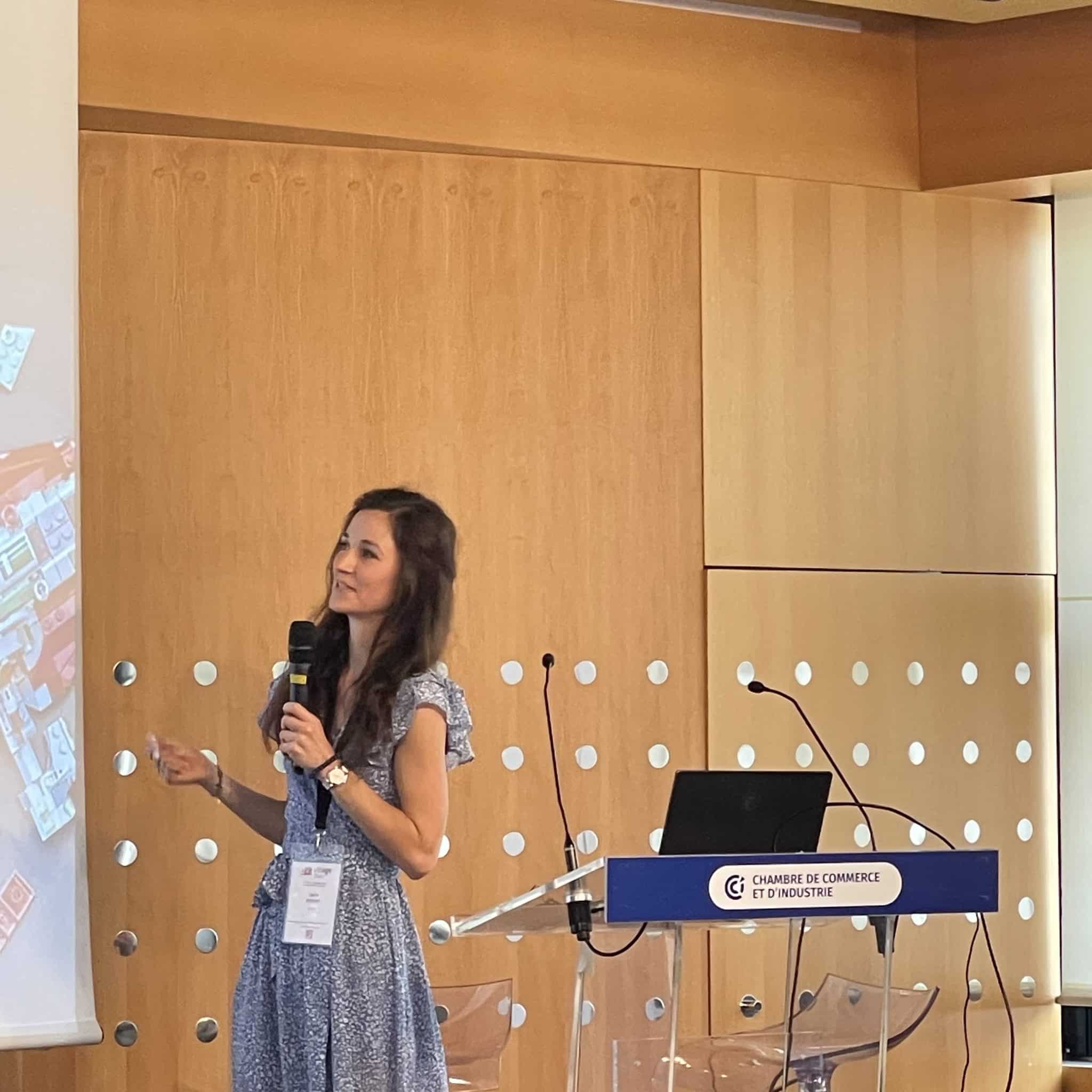 Interview with Céline Desert, PMO at VYV3 IT
Céline DESERT, IT Transformation & PMO Project Manager at VYV3 IT, was on stage at Virage Days, a conference dedicated to Portfolio Management. Our guests were able to discover the evolution of VYV3 IT's Portfolio Management over the last 10 years! They also learned about the PMO tools and methods most widely used at Vyv3IT, and how to become a true PMO "Jedi". 
VYV3 is France's leading private operator in the solidarity sector, and the leading mutualist player in its field. It supports the VYV* Group's strategy of developing its care and support services.
The PPM - Portfolio Management - approach began with the realization that we needed to do away with in-house tools to secure project rebilling and address the Group's challenges development needs. 
The first targeted objectives to be achieved took shape in 2013, with the group equipping itself with Project Monitor software for : 
Track time spent for rebilling purposes 
Simplify information production and sharing 
Visibility into the impact of new projects (intentional projects) 
With the need to optimize Portfolio Management growing ever stronger, it was in 2020 that VYV3 decided to implement project "weather" indicators to monitor project progress.
Subsequently, project risk management and budget tracking followed suit, and were implemented in the same year. 
In 2021, the need arose to centralize information between the various tools. With this in mind, VYV set up :  
Facilitating and leading project portfolio reviews  
An interface between Easyvista and Project Monitor to simplify chargeback management
The PPM approach continues in 2022 with the implementation of Resource Planning and an interface between the Qlik BI tool and Project Monitor. 
What are the PMO tools?
A PMO (Project Management Office) is responsible for the governance, supervision and support of projects within an organization. The tools used by a PMO may vary according to the specific needs of the organization.
Here are 7 types of PMO tools used at VYV3IT :
Project management tools and project portfolio management
Communication and collaboration tools
Documentation management tools
Mind Mapping tools
Tools for monitoring performance indicators
Graphic design tools
Interactive presentation tools and training facilitation
Project management and project portfolio management tools
PMOs often use project management software to track and coordinate project activities. Some popular examples are Microsoft Project, Trello, and Project Monitor. While Microsoft Project and Trello are best suited to the basic management of a few projects, Project monitor can be used to manage the entire project portfolio, with a range of functions (resource management, dashboards, reporting, budgets, etc.).
Communication and collaboration tools
PMOs need to facilitate communication and collaboration between project team members. Tools such as Microsoft Teams, Slack, Zoom, can be used for online meetings, instant messaging, screen sharing and remote collaboration.
Mind Map tools
Mind maps are mind-mapping and brainstorming tools for organizing, linking and visualizing ideas. With online versions, you can work simultaneously to provide feedback. Vyv3IT's PMO teams use MindView, Xmind and MindManager, for example.
Graphic design tools
Canva is an online graphic design tool that lets you create visual documents from a library of templates. With Canva, you can easily create and share professional designs. The PMO can, for example, highlight specific use cases or processes and methodologies.
Tools for monitoring performance indicators
PMOs use dashboards and KPI tracking tools to monitor project progress, measure results and make informed decisions. BI tools such as Clik or PowerBI can interface with portfolio management software such as Project Monitor.
Documentation management tools
PMOs are responsible for managing project documentation, such as project plans, progress reports, procedures and policies. Document management tools such as SharePoint can be used to store, share and collaborate on project documentation.
Interactive presentation and training tools
PMOs need interactive presentations, especially during training sessions. Tools such as Kahoot, an online tool for creating quizzes or Wooclap, a tool for creating word clouds and visual animations, are very useful for energizing meetings.
Recap of useful PMO tools for your day-to-day work
Portfolio analysis
Project Monitor
Qlik
EeasyVista
Tutorials, meetings, training
Canva
Kahoot
Wooclap
Teams
Project management
Teams
Sharepoint
Microsoft Project
MindMap
Why a PPM tool for the Project Management Office?
Project portfolio management software such as Project Monitor (also known as PPM software) can be a valuable resource for the PMO in fulfilling its tasks.
Here are just a few of the ways in which PPM software can help the PMO. It allows you to :
Centralize all project-related information
Including project details, schedules, resources, budgets and follow-up reports.
This gives the PMO an overview of the project portfolio, facilitating decision-making and strategic planning.
Provide automated tracking and reporting functions
The PMO can generate customized reports on project status, performance, risks, resources and other key metrics. These reports support informed decision-making, and help to quickly identify troubled projects or opportunities for improvement.
Facilitate resource management by enabling the PMO to visualize and track resource allocation across projects.
This helps to avoid work overloads, identify bottlenecks and optimize the use of available resources. The software can also facilitate long-term resource planning by aligning required skills with future portfolio needs.
Anticipating risks
The software enables the PMO to track and manage the risks associated with individual projects as well as the portfolio as a whole. It can help identify critical risks, assess their impact and likelihood, implement mitigation measures and monitor risk evolution over time.
Provide collaboration and communication functionalities
This enables project teams to share information, collaborate on tasks and communicate effectively. This facilitates coordination between teams, promotes transparency and improves communication with stakeholders.
In short, PPM software provides a centralized, integrated platform for managing the entire project portfolio.
Tool and structure your project office with PPM software Project Monitor
With Project Monitor :
Easily collect all requests from project managers
Balance the workload of your project teams by checking their availability
Ensure relevant and objective arbitration between project priorities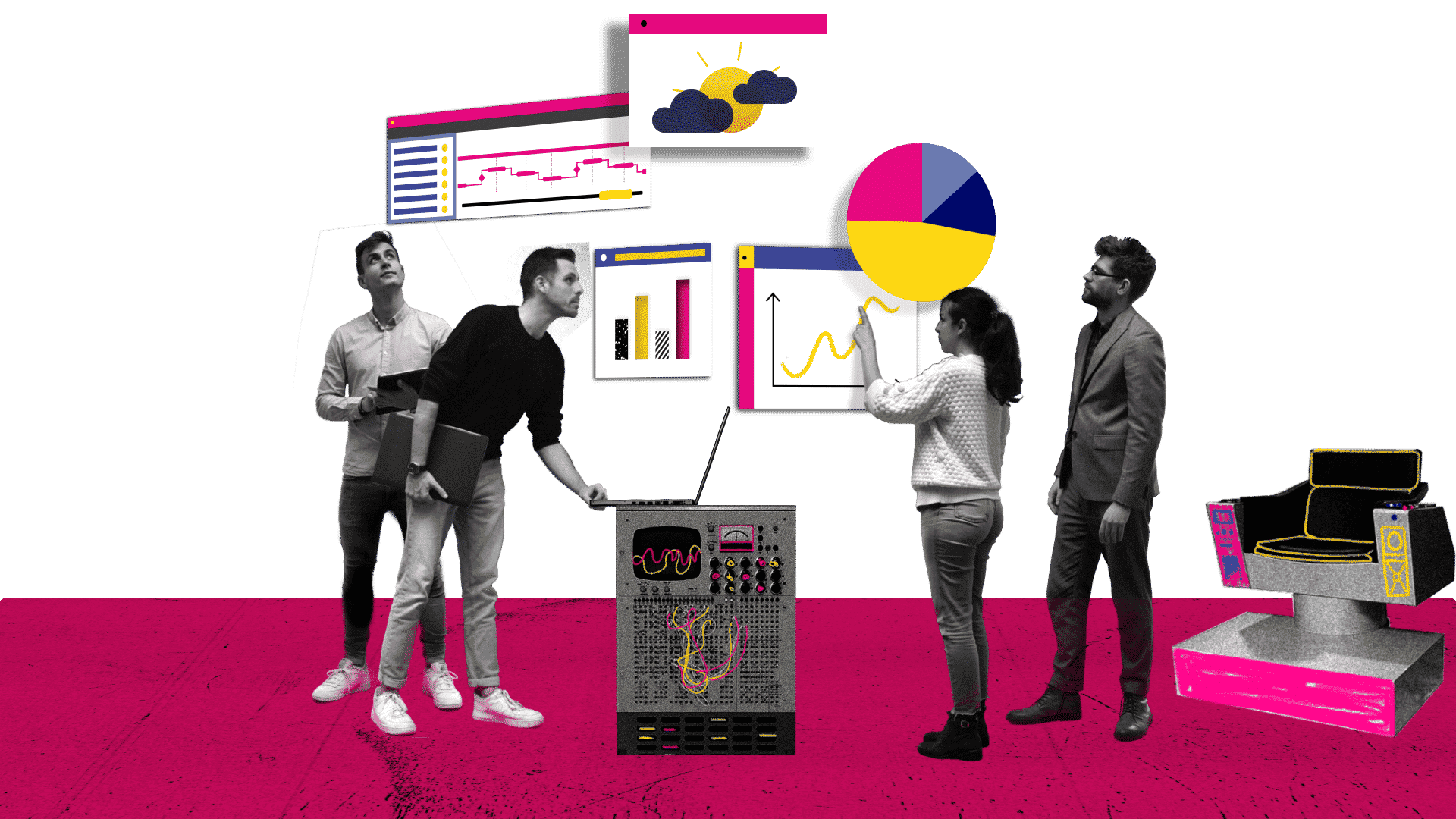 Advice on the role and positioning of the PMO
What is the best position for the PMO to act from?
In order to provide a complete service and respond to all the issues raised on a daily basis, the PMO must position itself as : 
✔️ Problem solver 
✔️ Control tower 
✔️ Facilitator 
✔️ Animator 
✔️ Analyst 
How to (re)position the PMO as analyst and facilitator?
The PMO must have a 360° view of the support and monitoring of available resources. 
- First and foremost, the PMO must position itself as a coach, with the promise: We're here to train you. 
The levers to be deployed for this point are as follows: 
The "P-Café" program used at VYV3 aims to create opportunities for employees to share information and receive training. 
Masterclass sessions
Training courses Project Monitor  
Sharepoint "My PMO Support 
- The second part focuses on arbitration and follow-up, with the promise: We're here to find solutions for you. 
The levers to be deployed for this point are as follows: 
Workload planning review 
Review of high-risk projects 
Review of intent 
Co-creation workshops 
- This third part deals with the deployment of effective support, with the promise: We're here to guarantee the methods and tools. 
The levers to be deployed for this point are as follows: 
The processes 
Document templates
Interfaces
Tool administration 
- And finally, the follow-ups, with the promise: We're here to support you. 
The levers to be deployed for this point are as follows: 
Regular meetings between PMO & project manager 
Follow-up indicators 
What career paths are open to Project Management Officers?
Once you've acquired solid project management experience and governance expertise, look for the role of strategic PMO. This role usually involves taking a broader view of project management, aligning initiatives with the company's strategic objectives.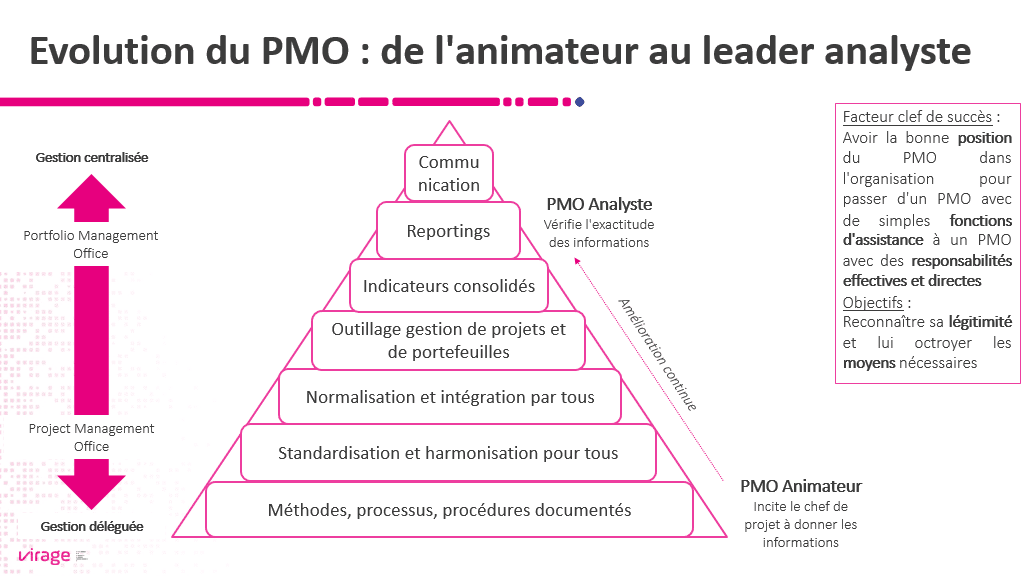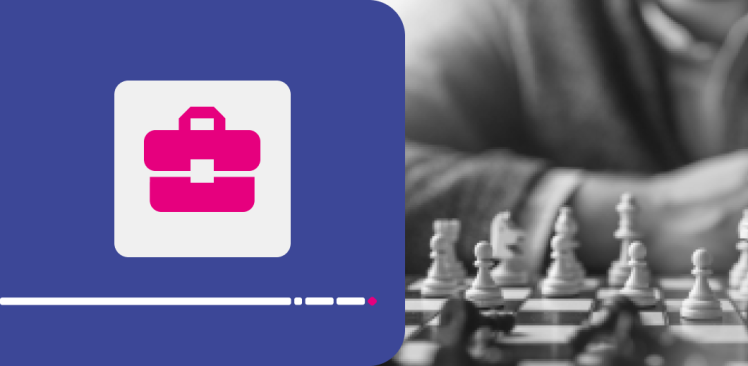 PMO, Project Manager, Project Management Consultant: discover the keys to structuring and equipping the project office within an organization! Content co-written with Appvizer, Europe's #1 media outlet dedicated to professional software.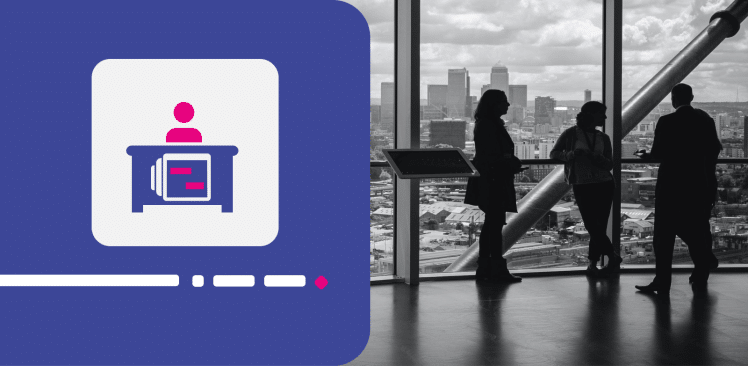 PMO - Deploy methods within the Project Management Officer, support project teams and prepare project reviews with a customizable solution.