How to choose the right projects to initiate?
How does Project Monitor help you optimize the project selection process and facilitate project prioritization?
Centralize and standardize requests  
In order to obtain a complete view of the requests, it is essential to centralize and standardize the requests by gathering them in a single receptacle. This approach will allow for better tracking of requests, more efficient sorting of requests and the ability to view all requests created and their status. By centralizing requests from different sources, they can be processed more consistently, avoiding redundancy and the risk of errors or omissions. This will also enable fast, comprehensive management. In order to homogenize best practices, a standardized application form should be set up and templates should be used.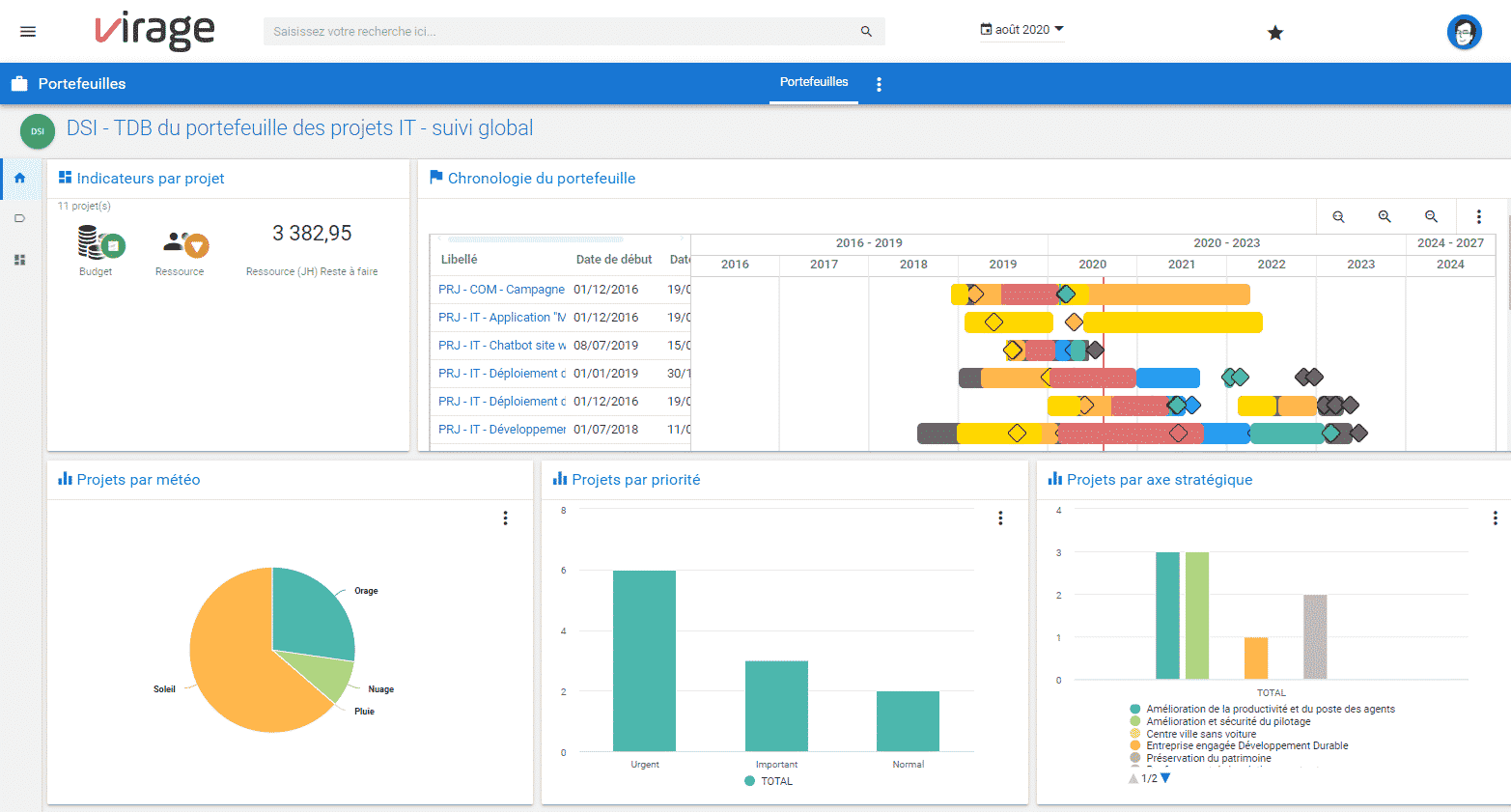 Evaluate requests 
In order to evaluate requests effectively, it is important to establish a clear, shared and explicit evaluation process. Requests should be qualified according to criteria and a shared method, such as ROI and value, risk, feasibility and complexity, budget and resources, as well as objective information. It is essential to agree on the "rules of the game" and define the criteria for evaluating a request. The project manager can then compare requests along different axes, using dashboards, bubble graphs or radars to visualize at a glance the requests with the highest added value. For an in-depth study, customizable criteria can be defined according to the organization. Reliable, volumetric data is essential for arbitration and integration into the project portfolio.