Projects Management and Actions Plans Monitoring software Simple, complete and adaptable project management and action plan monitoring software
Projects portfolio / Actions plans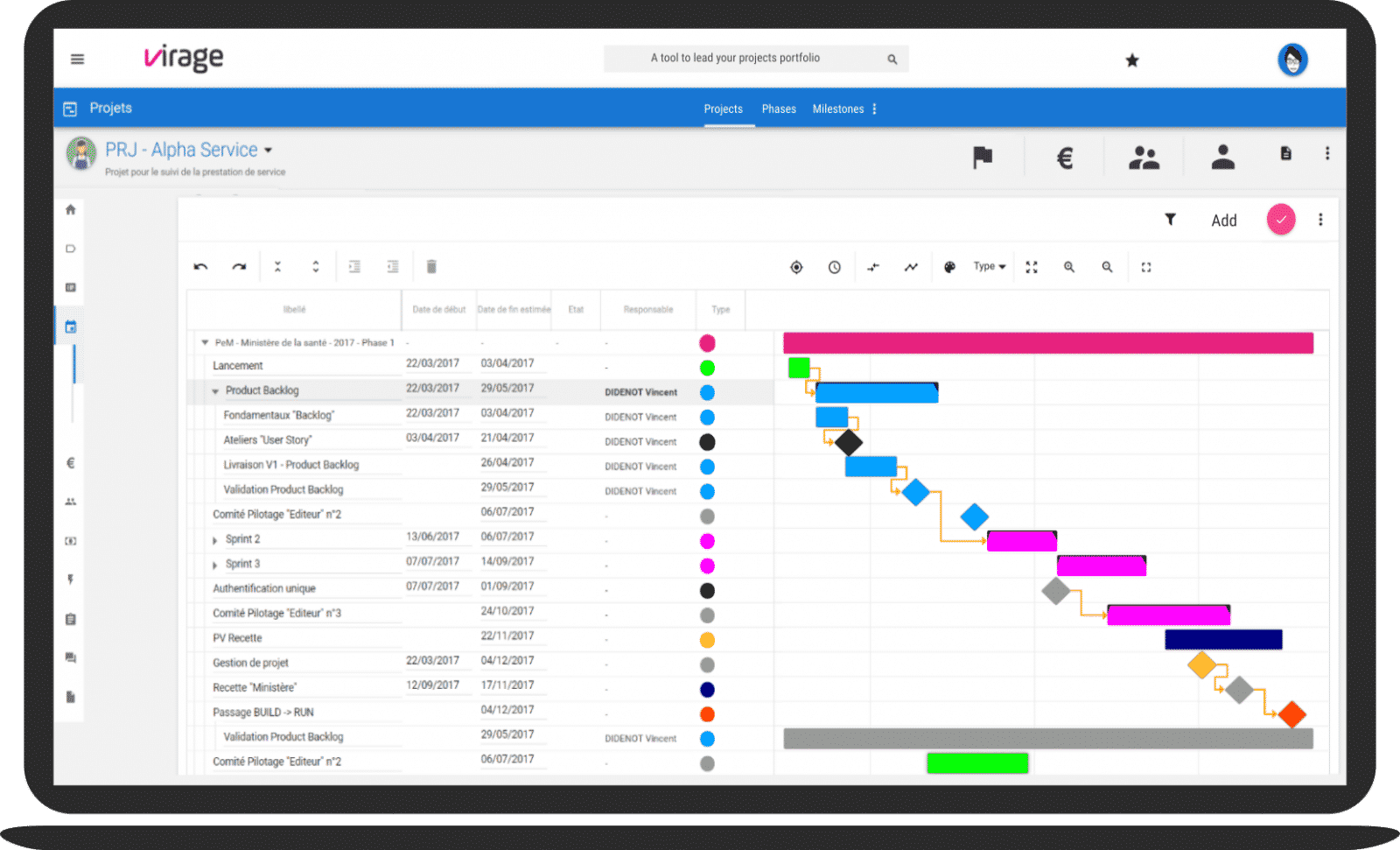 Project Monitor
Projects management software
All key features from project portfolio management into one adaptable tool.
With Project Monitor discover: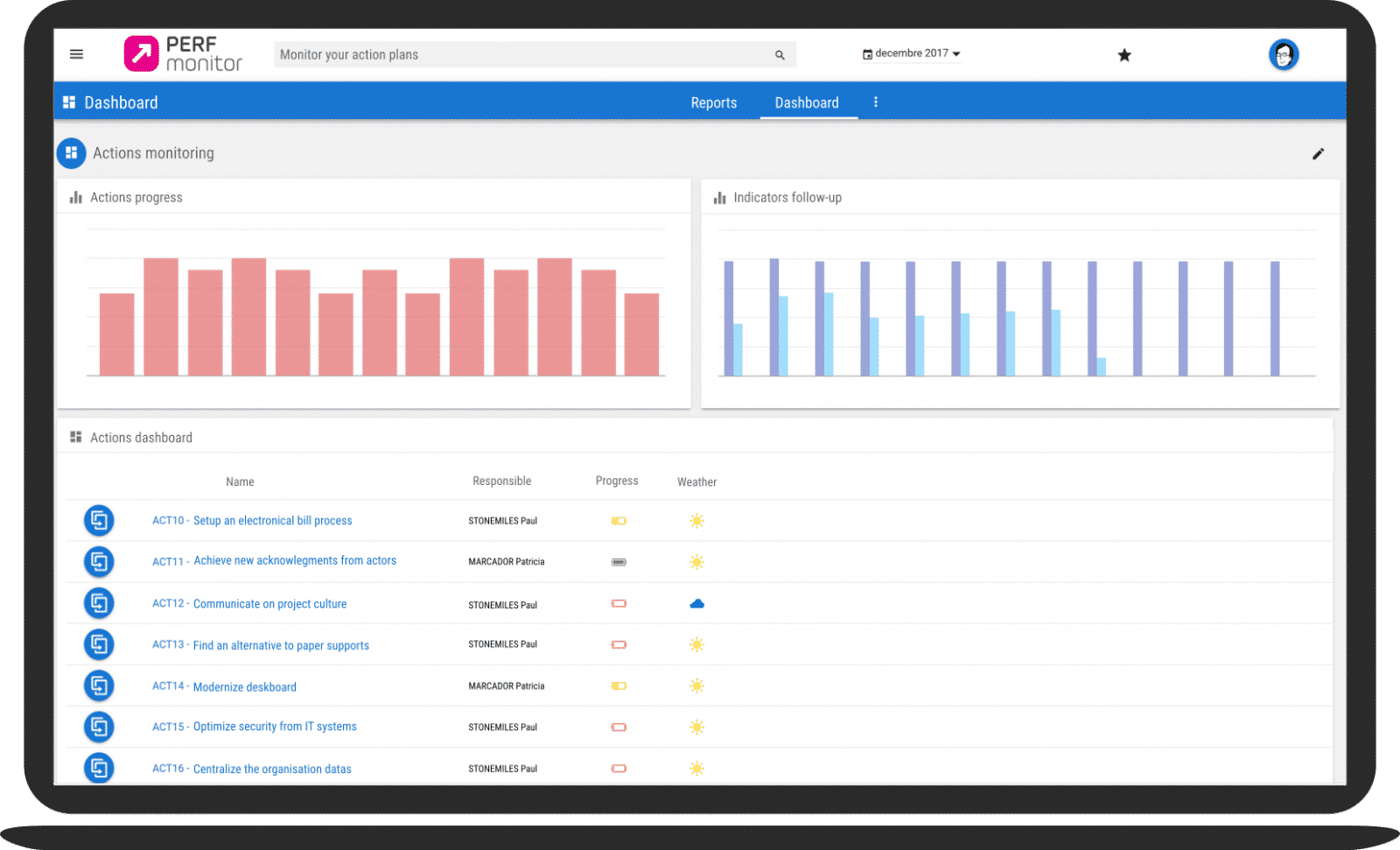 Perf Monitor
Action plans monitoring
A complete platform to monitor your performances in action plans monitoring.
Perf Monitor was an extremely positive key factor and a real step forward into Lean 2018 plan extension.
At the managerial step, Project Monitor really helped us working on projects portfolio management with every departments concerned.
Projects dashboard, including workload plans and time follow-up, are the basis from all projects decision at Chronopost.
All features to well establish your monitoring
Request your own demo
As soon as we receive your request, our commercial team re-contact you quickly to plan a custom-made demo from our software offer.
Request a demo
OR
Join our next webinars
You don't have time for a demo? You are not that far into your decision process? Don't worry, you will probably find answers at our webinars.
They trust us
More than 180 companies, metropolis, cities, multinationals manage their projects and actions plans with our software