PM Club 2021 - A 100% Digital Edition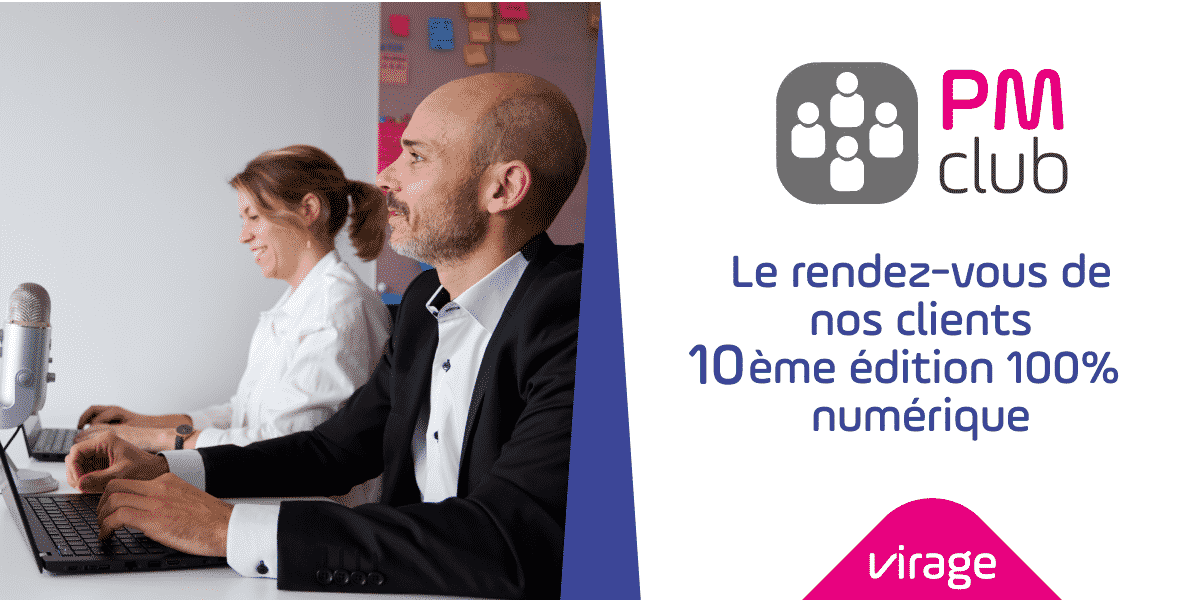 On June 17 and 18, 2021, the 10th edition of the PM Club will be held, the club for users of management solutions from VIRAGE Group . This year, Geopost DPD Group and the Centre Hospitalier Régional Universitaire de Nancy will be sharing their experience. The PM Club 2021 continues its successful formula: experience sharing, software roadmap, round table discussion. This year, in view of health constraints, the format will be 100% digital, yet 100% convivial!
Two à la carte days for sharing piloting tips
A completely virtual edition to access the PM Club from the comfort of your own home.
Put together your own à la carte program, with just one registration giving you access to everything.
Can't follow the whole thing? Don't worry, just select the speeches that interest you. And don't forget - even if nothing beats live coverage - there will be replays.
Follow the highlights on our social networks
The PM Club 2021 program
Customer testimonials : Geopost DPD Group and Centre Hospitalier Régional Universitaire de Nancy
Software roadmap: upcoming product developments Virage
Round table: resource planning discussions with Kuhn, Strasbourg and our capacity expert schedule
Thematic workshops: extending the morning's exchanges with customers, partners and the team Virage
Exchange with our experts: we'll tell you more as soon as you register!