Virage Days 2022
From October 13 to 14, 2022, Nantes-based software publisher Virage Group took over the Digital Village space in Paris for an event dedicated to steering managers.
Combining conferences, workshops and networking, this event brought together around a hundred people to discuss IT, PPM, & Steering issues.
The " Virage Days" were a series of testimonials, expert reports and workshops, connecting project and action plan managers.
In attendance: IT Directors, PMOs, Digital Transformation Directors, steering experts and transformation consultants. The Virage Days event featured such outstanding speakers as DPDgroup's CIO , Hugues de Maussion, Engie's Performance Director, Marc Verstraete, and Alptis Assurances' PMO, Joseph Pares.
Customers from both the private and public sectors, including Brittany Ferries, Würth, Terreal and Grand Lyon Métropole, came from all over France and beyond.
You were at the event and would like to see the highlights again?
Did you miss it and want to know what happened?
Find out why this event was so popular with participants in this article.
A PMO & CIO 2022 event
The 100% face-to-face, 100% networking, 100% fun event
The customer community is at the heart of Virage Group 's positioning. They go even further, encouraging the development of a wider community of project management managers, by offering conferences open to the public.
"Thank you to all our customers, in both the private and public sectors. And to our partners and collaborators.
Highlights of 2022:
Alptis Assurances PMO, Joseph Pares
DPDgroup CIO , Hugues de Maussion
Engie Performance Director, Marc Verstraete
Preview of the results of the Noveane national project management survey Group Scalian, partner of the 2022 edition of #VirageDays
Thematic workshops: Change management, Best-of PPM functionalities, Performance planning, PMO, Reporting, Workflows
Project Monitor software roadmap and Perf Monitor on current and upcoming innovations
An event much appreciated by participants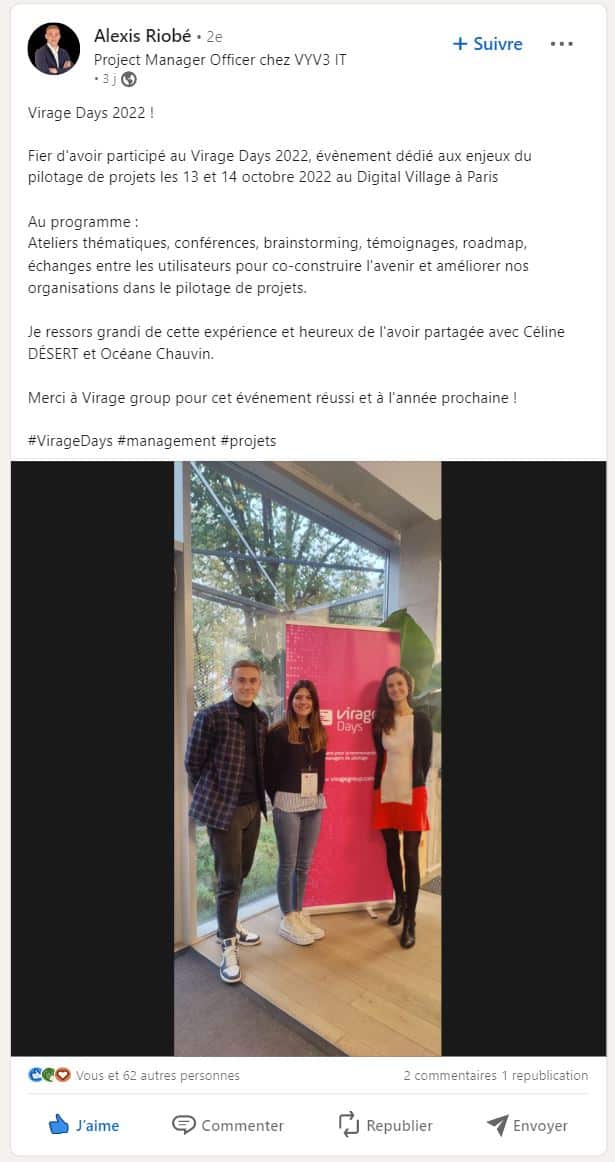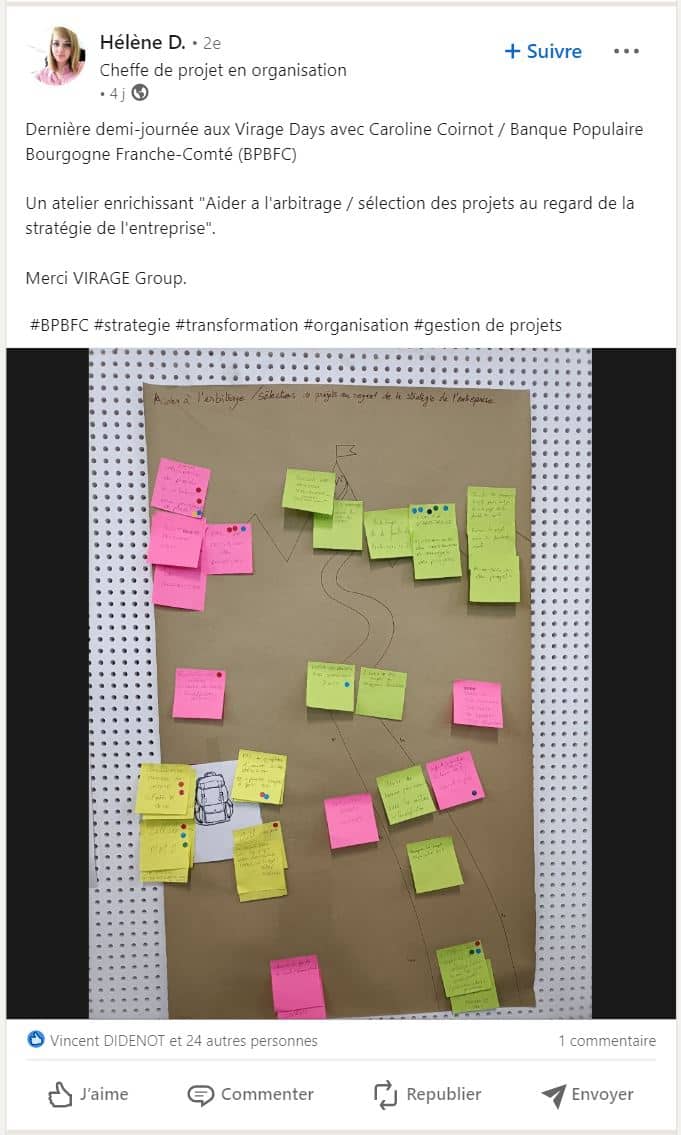 Alptis Assurances shares a behind-the-scenes look at the day-to-day work of its PMO
Joseph Pares, PMO at Alptis Assurances, presented challenges and the approach used to manage the group's portfolio of strategic projects.
For the creation of the PMO unit, everything began at Alptis Assurances with the ISO standard, and there was considerable work on all the processes to support the company's development.
Between governance highlights, day-to-day support, monthly reporting, designation of key project managers...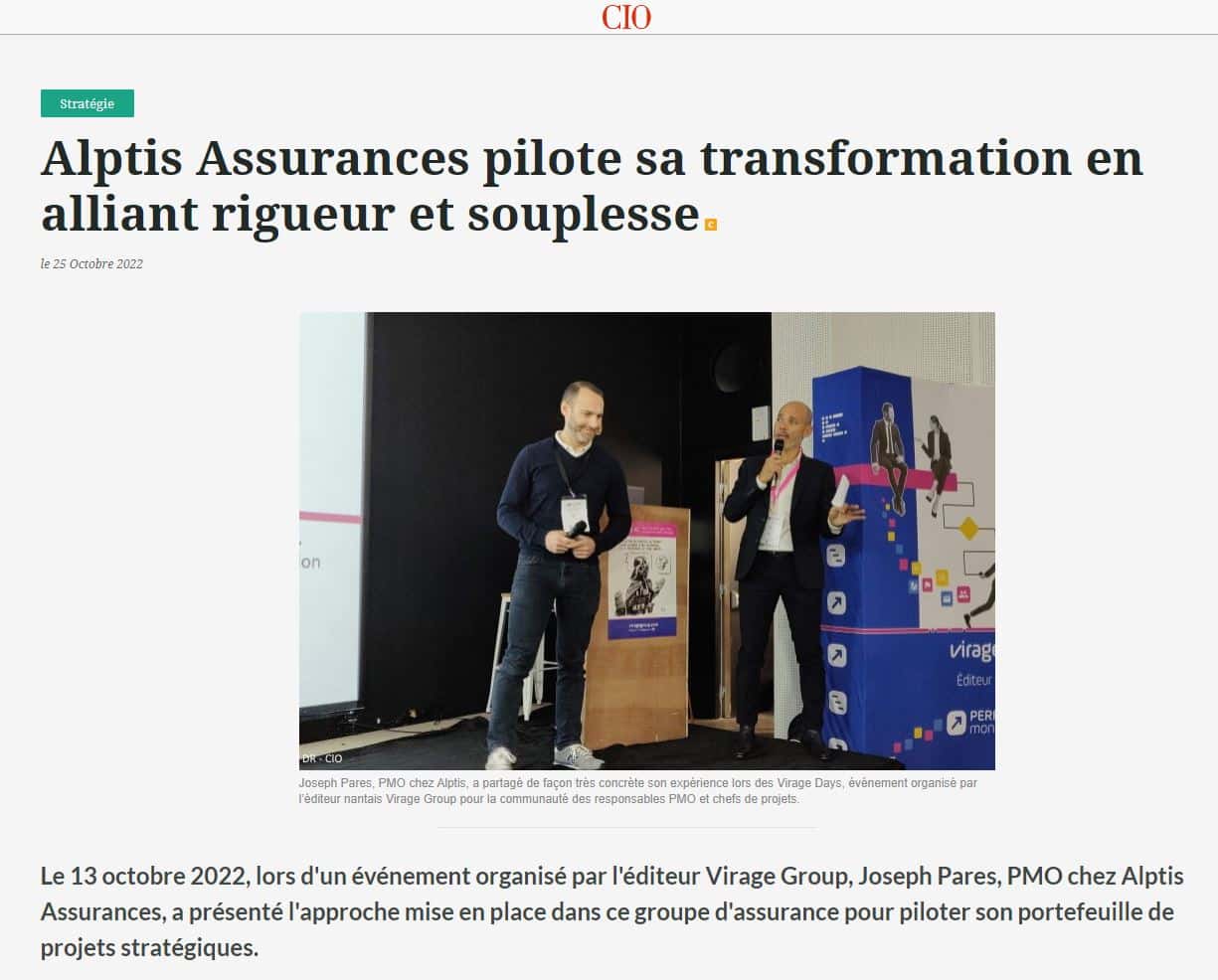 A behind-the-scenes look at DPDgroup's digital world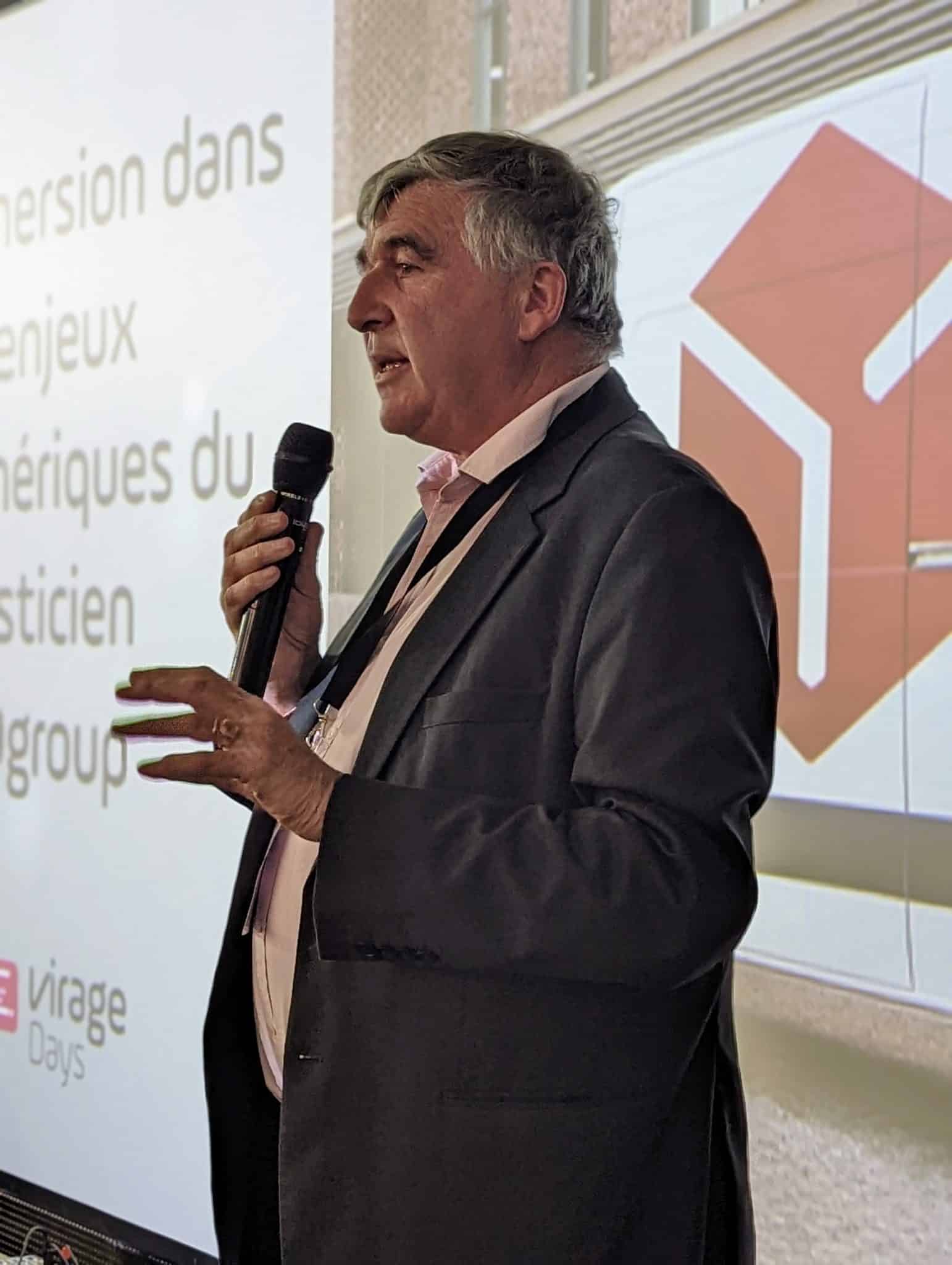 DPDgroup is a logistician with a double billionaire status: in sales and in parcels handled. This success story is based on an international, decentralized, interconnected organization and an obsession with optimization. Here, DPDgroup CIO Hugues de Maussion takes you behind the scenes of DPDgroup's IT!
Preview of the results of the national survey on steering cells, by Noveane Group Scalian
NOVEANE is a consulting firm within the SCALIAN group that provides complete and innovative solutions in terms of expertise and transformation management.
In 2011, a major national survey established the state of the art of steering cells, resulting in a reference white paper.
10 years on, Noveane Groupe Scalian is renewing its survey of French private (60%) and public organizations for this new edition, of all sizes, with around a hundred respondents evenly divided between management experts (PMO, Project Manager), Business Units and Management.
A brief overview of the Top Management Tools (excluding Excel):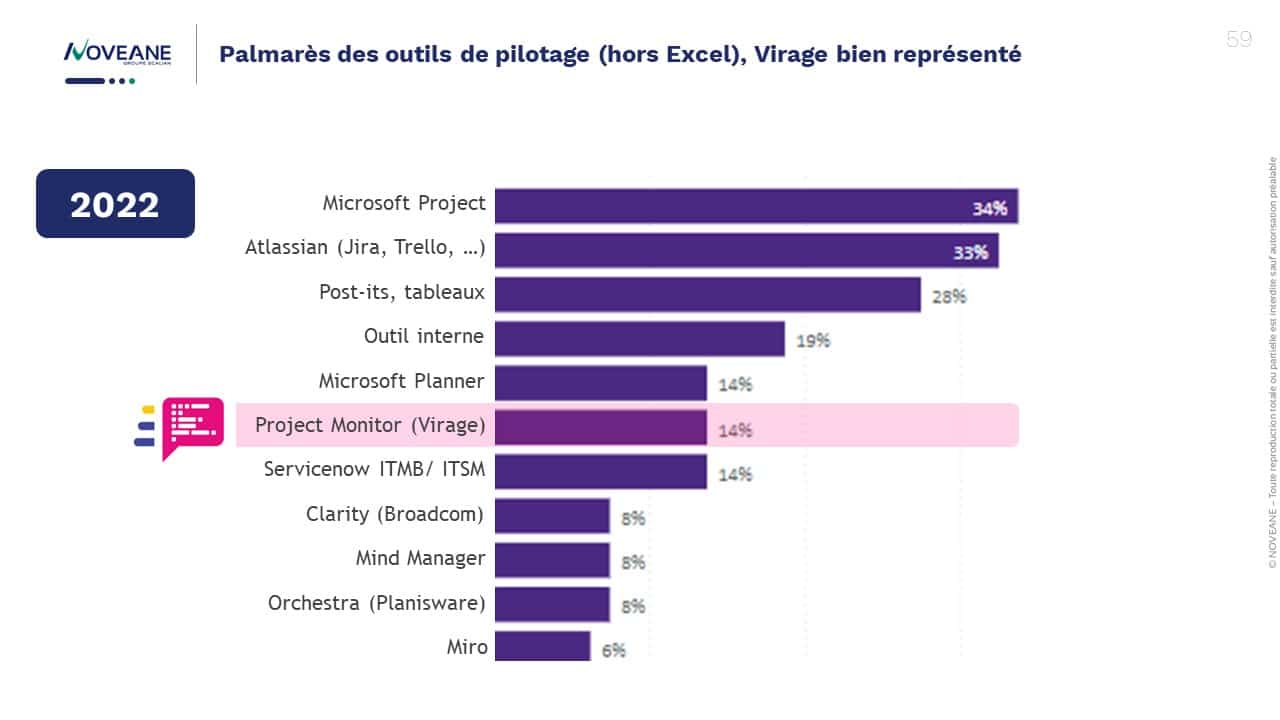 How to manage the "Fuel For Growth" strategic plan, a multi-million euro performance plan over three years?
We conducted an exclusive interview with Engie's Performance Director, Marc Verstraete, in our Montparnasse offices in Paris, to answer all these questions.
Preview at our #VirageDays event!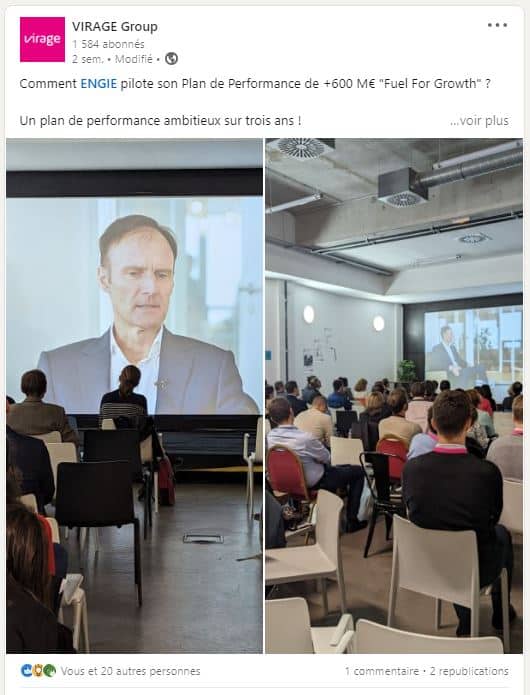 Product Roadmap: Becoming the UX reference for project and goal-based management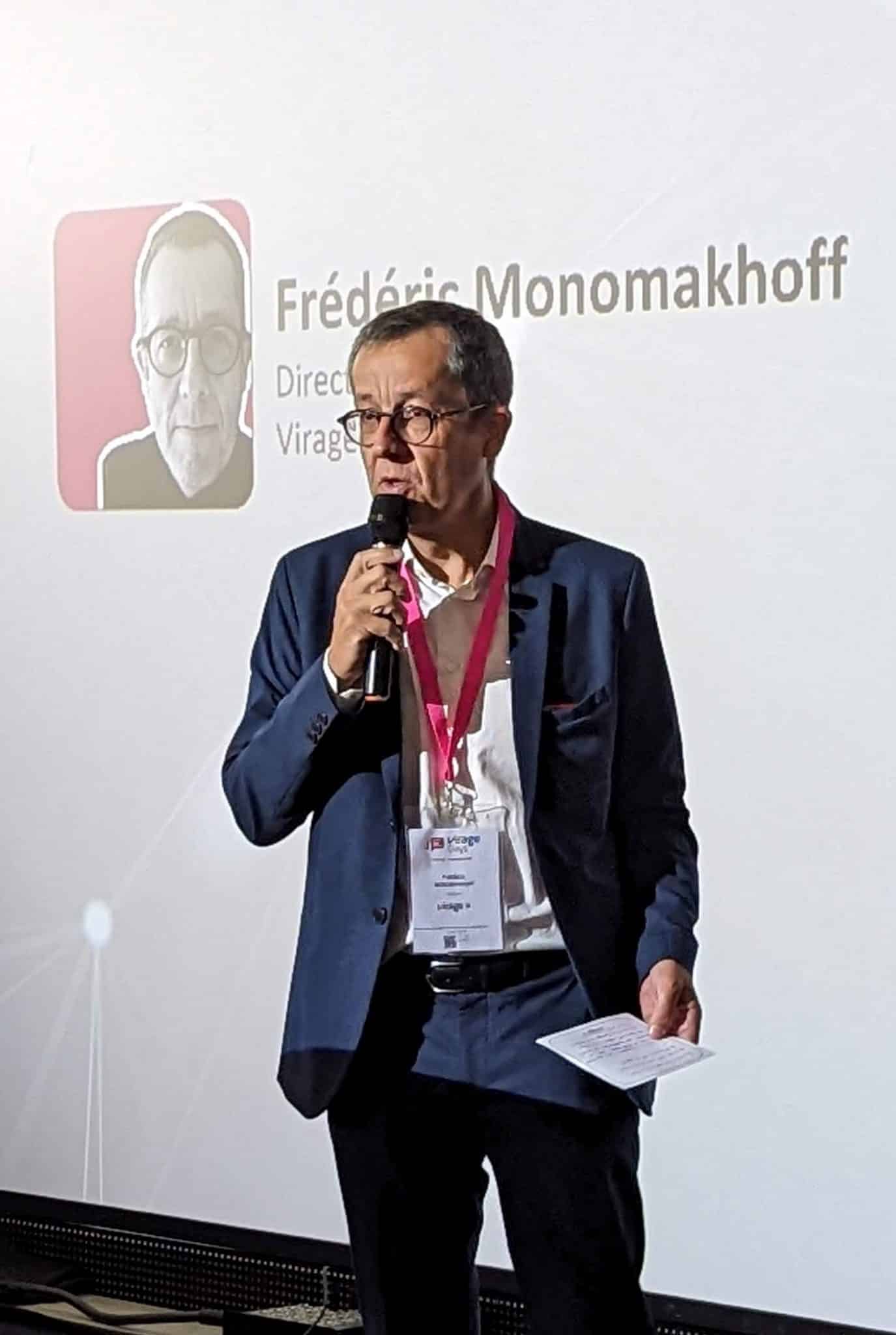 Virage Days was also an opportunity to discover the major trends in the Product Roadmap. In fact, two roadmaps were unveiled, one for each software product:
Project Monitor for project portfolio management
Perf Monitor for strategic and performance plan management
For Project Monitor ambitions are clear: to become the benchmark PPM platform in terms of user experience. Since profiles are varied, user paths will be personalized and dynamic. Each responsibility with its own specificities will be guided and equipped accordingly, whether as manager, PMO or project leader. And since projects are all about teams and arbitration, collaboration and decision-making data will also be key features of future developments.
For Perf Monitorthe announcement of the imminent arrival of a brand new version. The challenge is simple: to secure and accelerate the link between strategy and execution. ENGIE's feedback was eloquent on this point. The new version will provide the teams responsible for steering Performance Plans and Strategic Plans with a platform that will link objectives more simply and precisely with the actions needed to achieve them. The presentation reaffirmed our close relationship with our 250 customers in the development of our offerings. Their expectations and feedback are central to the design of our solutions.
Project portfolio & action plan management workshops
6 themed workshops were offered to customers.
Best-of PPM features Project Monitor
Reporting from Project Monitor
Manage workflows on Project Monitor
Manage your strategic plans with Perf Monitor
Change management PPM
PMO, better structuring the project office
Download the PMO workshop support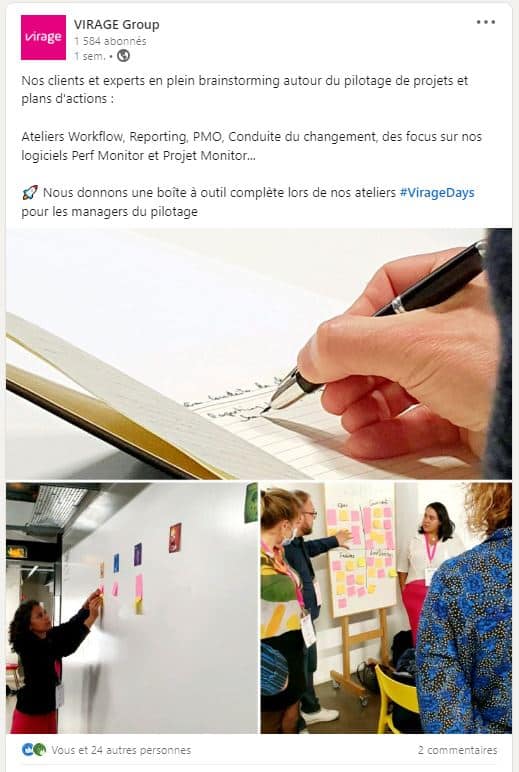 Customers are the first ambassadors for our solutions Virage Group
Ambassador initiatives :
Case studies PDF
Video case studies
Webinars
Recommendations
Newsgroups
Software directories reviews Capterra & Appvizer
Read more about our case studies in the Success Stories and Blog Articles sections.