New version of our PPM tool: your project processes simplified
The new version of our PPM tool - Project Portfolio Management - reinforces the software's trump card: simplicity. Key project processes such as time tracking, task management and Gantt charting are now even simpler. Project time entry has been made more intuitive, schedule management simplified and task management even more collaborative. All new features and re-designs apply the UX/UI standard Material Design to guarantee an optimal user experience.
Intuitive time tracking in PPM software
The new version 6.2.1 reinforces the ability of our project portfolio management software to handle challenges resource management with a new activity entry interface. A major redesign of the screen and the addition of new functionalities make it easier for you to keep track of your time.
Timesheet entry is not a popular topic with project teams. But it is fundamental to good resource management. That's why our software simplifies activity reporting: navigation to the right week, quick entry, entry annotation function, time export, supervision of entry levels, reminders, color-coded consistency checks. There are also new functions for creating your own "data entry sheet": a "recorded" filter, a specific filter or a basket of account assignment lines. In the "Notes" function, you can now comment on time allocations to projects. This version upgrade of the PPM tool simplifies your time entry process Project Monitor and Perf Monitor.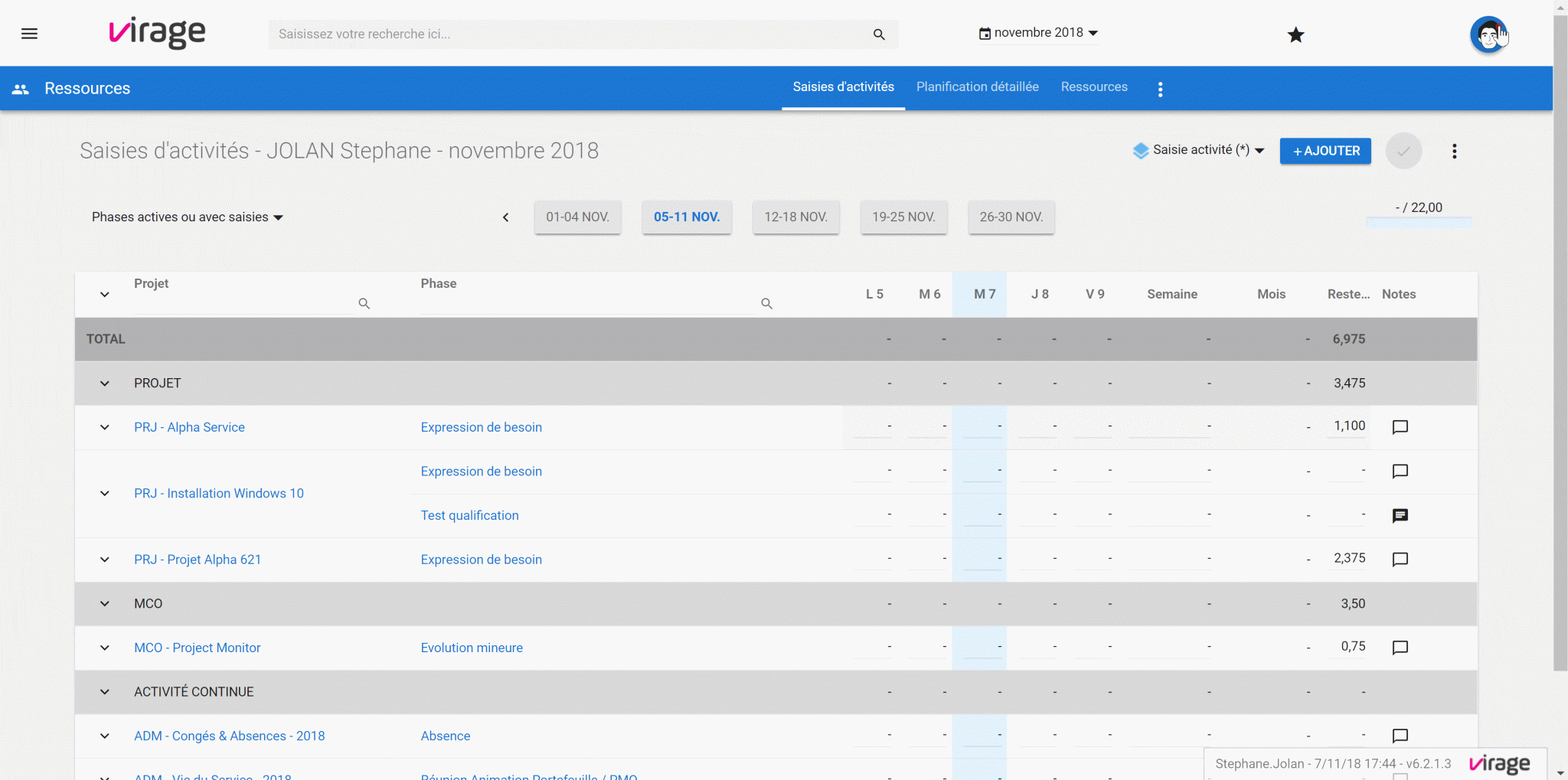 schedule / gantt management to simplify your Project Portfolio Management
Already packed with features for the schedule project tab, Project Monitor is now even more powerful. The PPM software adds new options: export of schedule project in pdf and png format, scrolling of project time by "drag & drop". There's also a "simple/complete" display mode with a " WBS " or " Gantt Chart" breakdown. A function for mass modification of milestones has also been added.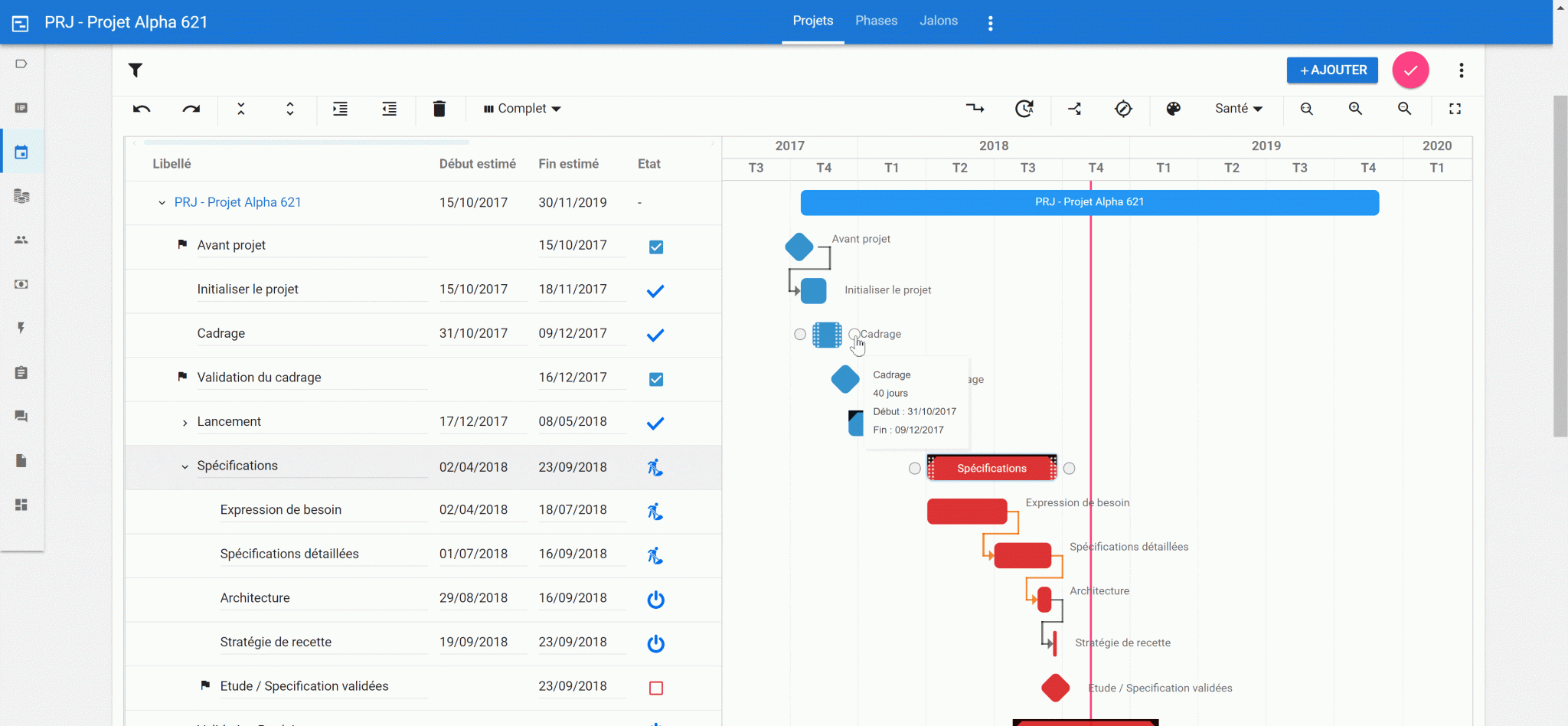 Task management that puts collaboration at the heart of the PPM tool
With a new task management system, this version emphasizes collaboration within the project portfolio management tool. The new task form is the ideal complement to schedule , enabling fast, detailed entry of tasks. You can associate advanced descriptions and documents with each task, and initiate a comment flow to keep the task moving forward.
Is the person in charge blocked by a question? Comments and e-mail alerts make it easy to get the information you need. This version also offers new options for managing multi-tasking and mass tasks. New view-driven list display with "break by" option, mass editing function and status. The task editing screen has been reorganized, with ever more intuitive ergonomics and advanced functionalities to simplify task management on your projects.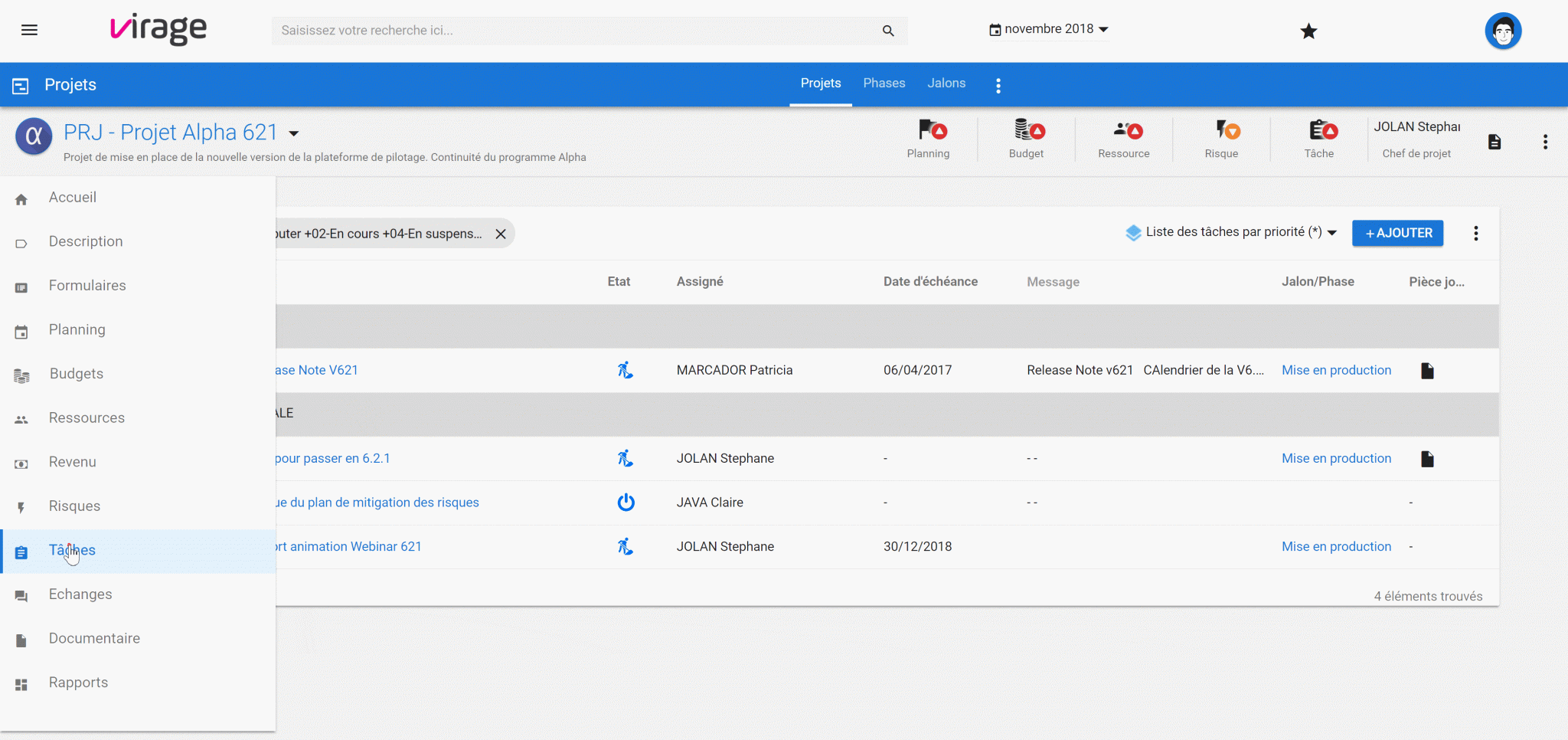 A version that propels your project management and Project Portfolio Management into a new dimension.
If you'd like to find out more about the new features, ask us for a demo!