Customer reviews VIRAGE Group 2021
Would you like to know what our customers think of VIRAGE Group ?
To find out, we gave them their say in our 2021 customer survey. Over 70 interviews! A complete overview of all facets of the VIRAGE offering. From software, our core business as a publisher, to support, consulting and training. But also communication and administrative services (yes, these also count in customer relations). This interview survey is above all qualitative. It's an opportunity for frank and direct expression. We value our customers' sincerity. That's why the survey inspires the company's action plans, as well as every department, to offer exceptional professional services.
Would you recommend Project Monitor to a friend?
Without further ado, let's start with THE question! Yes, that question whose answers we're always a little nervous to compile. And the verdict is clear:
93% of customers interviewed would recommend Project Monitor to a friend!
That's a huge achievement! It's no coincidence that we're aiming for +30% growth by 2021 !
We're proud of what our customers think and say. And we take all their feedback as an incentive to continue and improve our offer and services.
Who are the Project Monitor customers we interviewed?
Reflecting the diversity of VIRAGE Group 's customer portfolio, the customer survey gives voice to a wide variety of :
Sector: industry, retail, government, service companies, software publishers (yes, like us), insurance, developers, etc.
Job: IT, general management, operations, building or infrastructure, ...
Configuration: SaaS platform, On Premise, Stand Alone or integrated into IS (Financial IS, mapping, Business Intelligence, etc.)
The people we interviewed are demanding "project management" professionals.
They are the voice of the thousands of users of our PPM solution Project Monitor :
PMO, project manager, arbitration committee member, technical expert, project director, functional administrator, management controller, manager of CIO ...

All the stakeholders in a project governance system!

They are experts in project management, workload planning and arbitration, and are able to switch from managing by deadlines to managing by resources. They know their business and Project Monitor.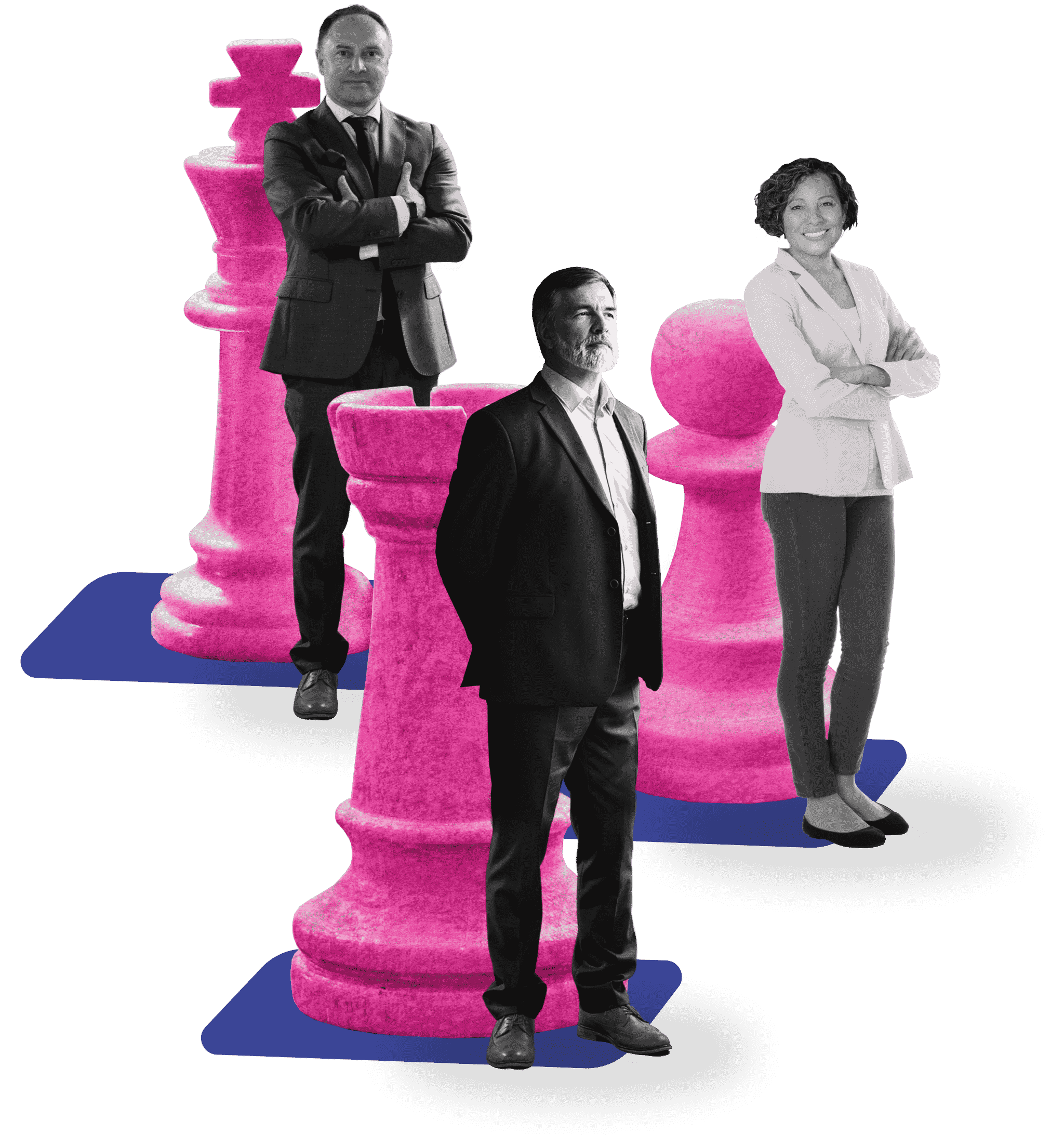 A few figures
73
individual interviews conducted during the survey
68 %
of those interviewed are PMOs or project managers
8,5 / 10
assessment of support service quality
9,5 / 10
evaluation of customer communication systems
83 %
have noted improved control of their project portfolio since adopting the software
"Virage Group is always keen to evolve and modernize the platform and offer ever more user-oriented services".
"We appreciate the commercial relationship, the functional scope covered and the dynamic product development".
Training and support services
VIRAGE Group is a software publisher AND integrator. Choosing VIRAGE Group means adopting a tool, as well as a team to help you implement your PPM software. Our customers praise the professionalism and commitment of VIRAGE Group consultants.
Service quality is rated 9.5 / 10
"Very responsive team and relevant, satisfactory response!"

"Very good and very good level of contact with the service teams"

"I would like to congratulate everyone, we had very smooth project management from our COTER."
Our customers have also pointed out that training is a key issue, and that they need to take full advantage of the management systems set up with the application.
Prior to this survey, the Service Department launched a program to overhaul its teaching methods. This completely new approach to training will be applied from the beginning of 2022. Initial feedback on this new format has been very positive. We look forward to hearing what our customers have to say about these key services for a successful management approach.
💡 Key points of the new training system :
Advanced use of animation tools and validation of skills acquired through quizzes and knowledge tests
Approach based on business themes for knowledge transfer tailored to the realities of managers and project leaders
Divided into cycles, to create à la carte training paths according to challenges piloting needs.
More documentation available post-training, to review and (re)apply what you've learned in sessions with trainers VIRAGE Group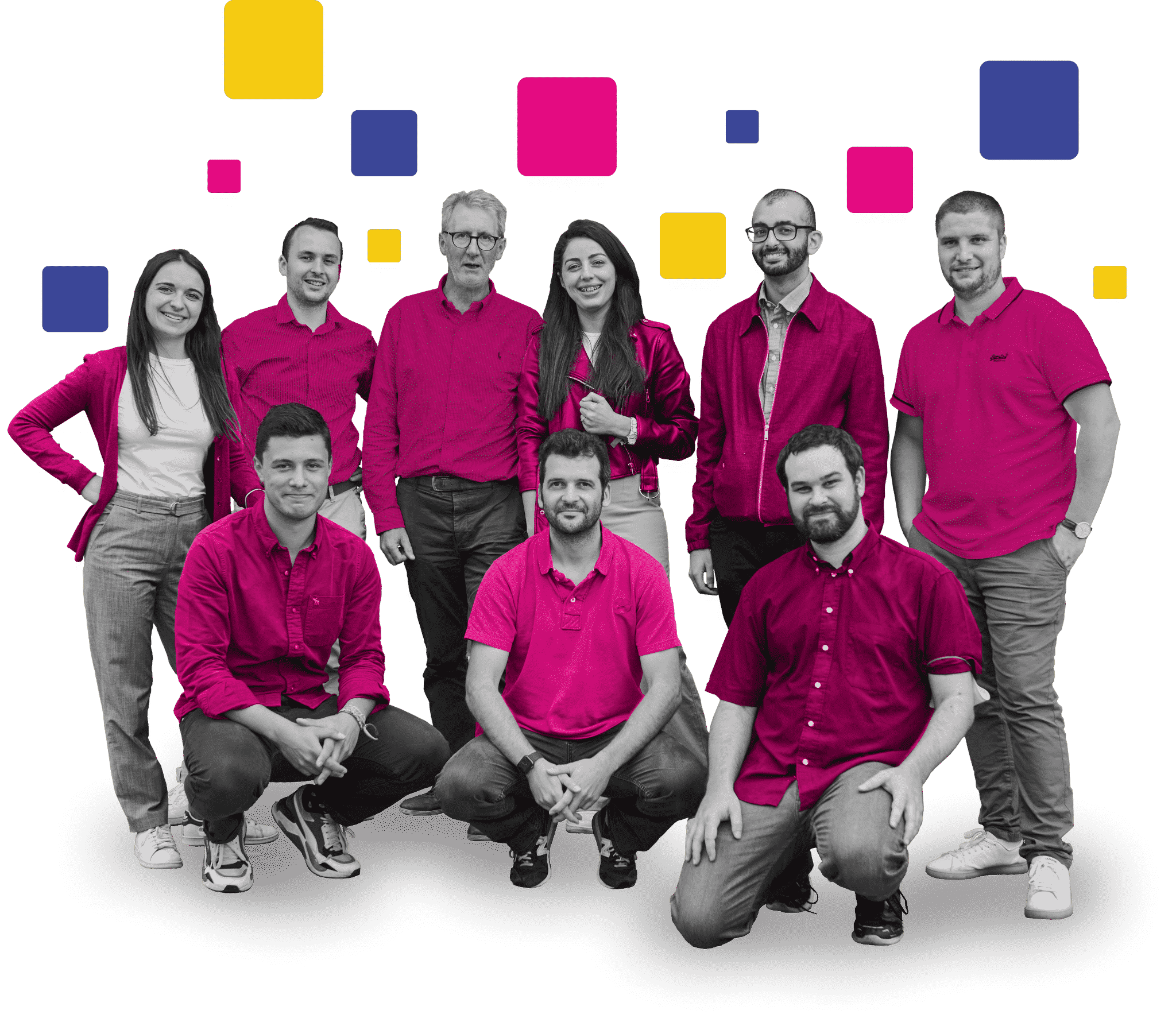 Functional evaluation and software ergonomics
Customers are very positive about the application's ergonomics, simplicity and rich functionality. With a score of 8.6/10, the application effectively addresses challenges project management issues. In the opinion of our customers, it is a key factor in improving project management practices.
"Intuitive tool, well adapted to the portfolio management methodology process, in collaborative mode".

"Very intuitive and easy to use (we use planning, report, exchange, portfolio...)" 

"Powerful search engine and customizable tool".
8,6/10 ! (that's more than 17/20 for those nostalgic for school grades). That's great, but we want to do even better. That's why the survey also enabled our customers to identify specific areas for improvement. They put dashboards at the top of the list. With a platform enriched on a daily basis by reports from project teams or the registration of projects that are candidates to join the portfolio, they logically want to go even further in exploring this mine of information. Our product roadmap is in line with their expectations, and will also address ergonomic improvements.
💡 The latest key developments in Project Monitor
With version 6.5.1, which will be deployed on our SaaS platforms in November 2021, users will be able to control even more with :
Resource management: a progressive planning engine to combine strategic and operational workload planning
Collaborative: a user-friendly interface simplifies the modification of Kanban tasks - meetings are animated and your "to-dos" updated simultaneously.
Project enrichment: one-click integration of task sequences (e.g. your action lists for preparing and leading steering committees).
Project analysis: new project progress monitoring cockpits to speed up information gathering on the status of your project portfolio.
The next version upgrade will take place in March 2022!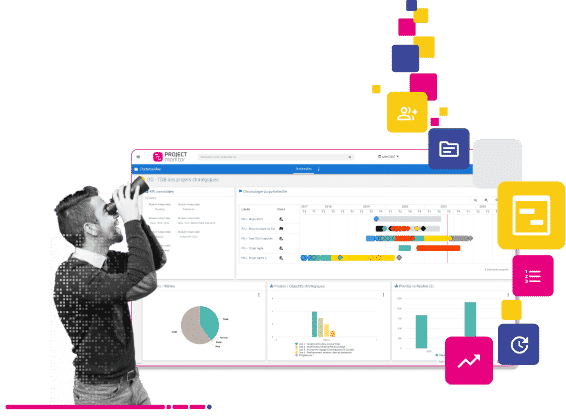 Customer excellence and marketing communication
The VIRAGE Group customer community is growing every year. Our experts regularly organize events to keep you up to date on new products and uses:
Webinar co-hosted with customers or partners
Masterclass - video tutorial
Newsletters
User club
Customer survey confirms live feedback from customer communications. With a score of 9.5 / 10, these communication tools are highly acclaimed.
" Regarding the webinars and masterclasses, the presenters, the level of preparation, the interactivity and the cinematic sequence are all very well put together "
"Very good, it's frequent and proactive, that's a plus compared to what I've seen from other PPM publishers."
" Virage Group is very active in communications communication and that's great".
💡 New since 2021: We have set up a Knowledge Center dedicated to Project Monitor
Accessible directly from the application (and from the context of use), it complements the resources available to functional administrators.
In the last survey, over 96% of you found this type of resource useful! Our teams enrich the resources on a daily basis with "memos", "tutorials" and manuals, targeting challenges trades. Our aim is to help users go further in their use of the software.
"The Knowledge Center is tvery good. Particularly on specific points such as activity recording, it reduces the need for in-house support.
[Spoiler] An English version of the Knowledge Center will be available in early February[/spoiler].
Administrator support
In charge of tickets reported to support, the team is responsible for handling customer feedback. Support is an essential cog in the wheel of customer interaction. As the point of entry for any difficulties encountered, support is at the interface between the various departments. Our customers praise the responsiveness and quality of our responses: support received an average score of 8.5/10 (yes, 17/20 for a department where our customers arrive with a problem and we do everything we can to ensure they leave with a solution).
"Good responsiveness on ticket processing".
"Very responsive and quality, as soon as I made requests I got answers directly or I was redirected to the technical department right away."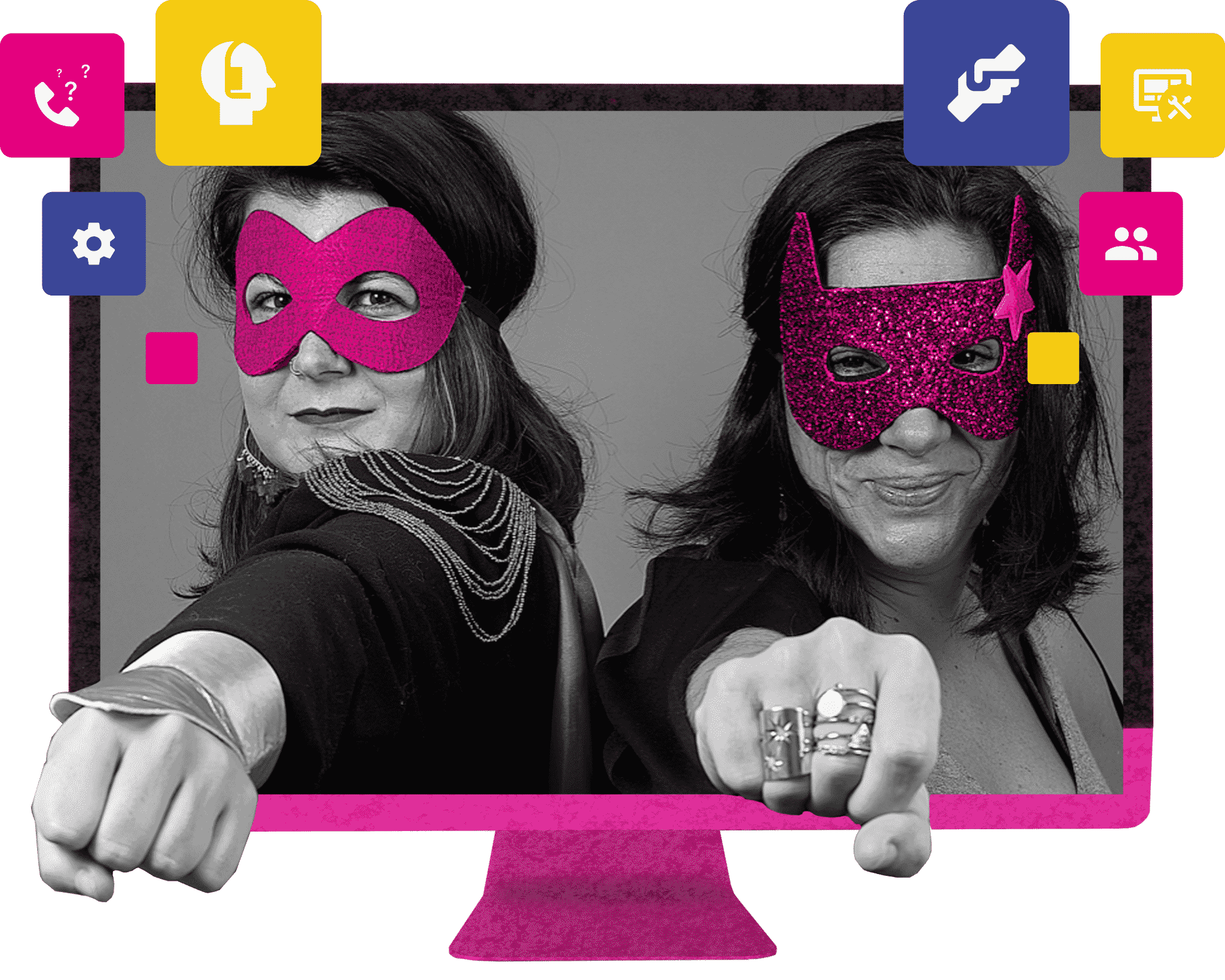 Sales administration - Quotation and invoicing follow-up
Our sales administration teams are there to support you with administrative tasks, quotations and invoicing. Our customers are very satisfied with this support. Admittedly, this is not the first service you think of when dealing with a software publisher. But for us, it's a matter of course to take the utmost care and offer you precise, tailor-made follow-up of your contracts. Our score of 9.4 / 10 shows just how much this is appreciated.
"Very good on orders as well as invoice follow-up. I would like to commend their patience."
"Very good, it's one of the company's strong points."
"Responsive and thorough."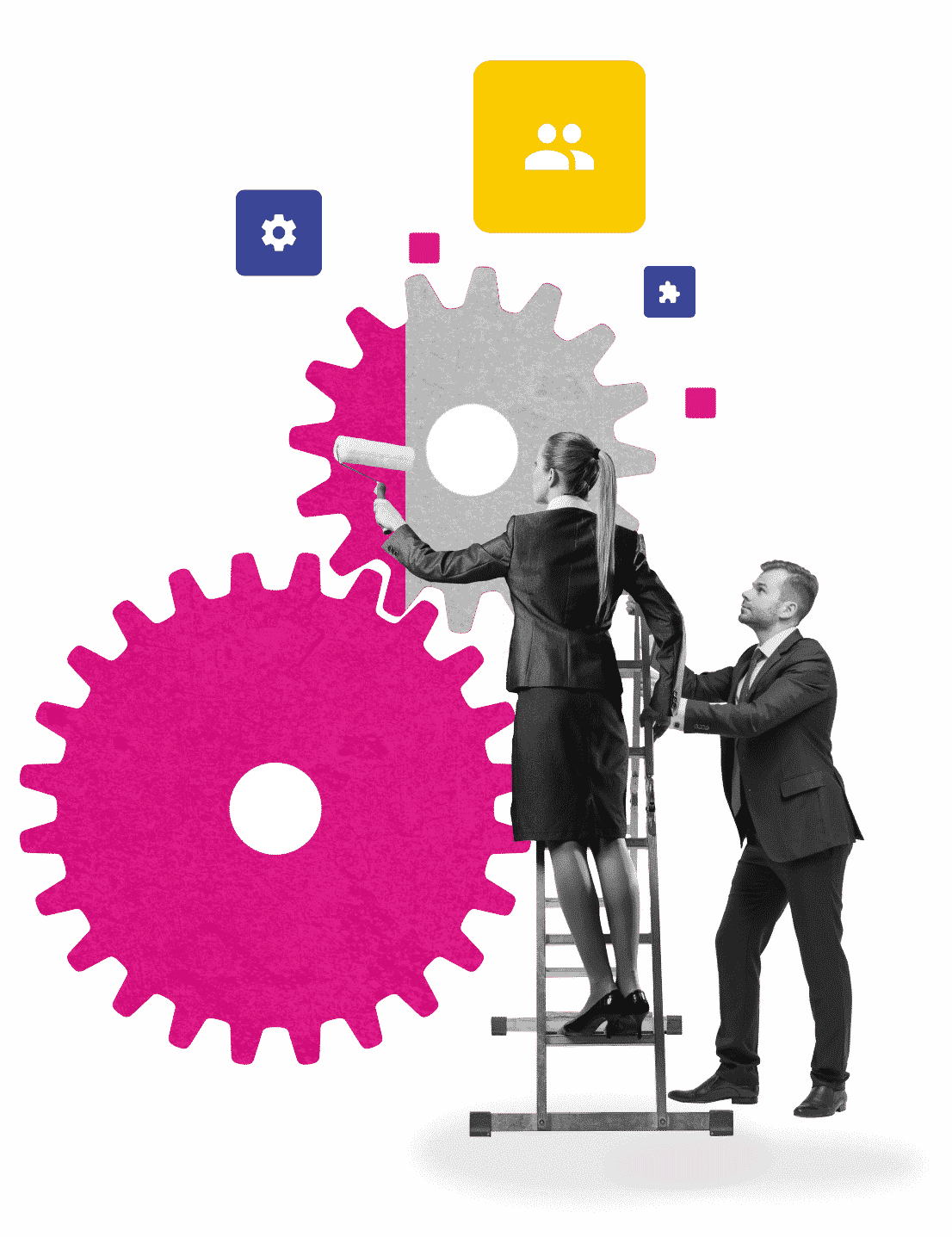 Relationship with the account manager
The account manager is the privileged and dedicated contact for our customers. And the story begins before you become a customer: he's there to offer you solutions. Both in the quality of the application demonstrations, and in the understanding of their PPM needs, this is praised by our customers. This relationship with the account manager is rated 9.1/10. We want it to be based on professionalism and trust, and it's clearly perceived that way!
"Very responsive and friendly. The account manager tries to fully understand the needs and is a good listener."
"The understanding of our challenges PPM business and the transparency is very much appreciated".

And overall? What's it like to be a VIRAGE Group customer?
In addition to the trust question "Would you recommend Project Monitor to a friend...", we wanted to know our customers' overall point of view:
Overall rating of VIRAGE Group by our customers: 4.7/5
Being a VIRAGE customer means having a trusted partner for your challenges piloting needs. And for our customers, it means working with an esteemed software publisher:
Professional: 4.9 / 5
Innovative: 4.3 / 5
Reagent: 4.5 / 5
Reliable: 4.7 / 5
It's easy to see why we're looking forward to 2022 with pride and, above all, the determination to keep on growing!
How did they improve their project management? CIO , PMO, Project Managers share their experiences with you