Make the most of collaborative tools during Covid-19 containment!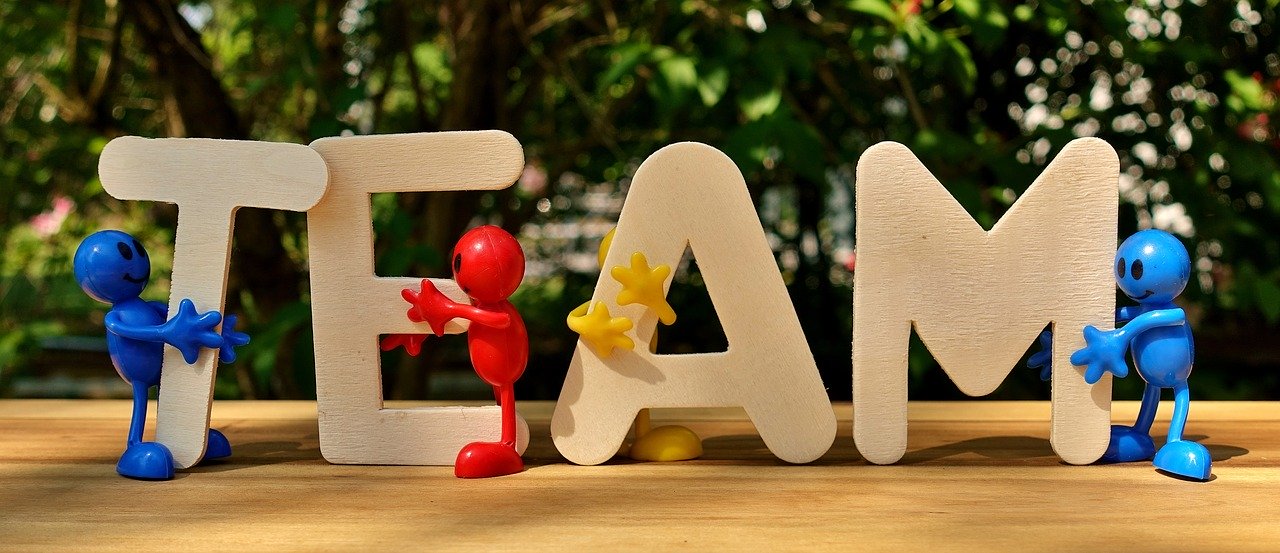 In the wake of the worldwide health emergency, teleworking has become essential to ensure business continuity. Working from home is forcing all organizations to adapt in a number of ways if they are to remain effective.
A new life for companies, employees and service providers, who need to embrace a new way of working together.
In this article, you'll discover our tips for :
Understanding collaborative tools
Determine the best collaborative tools for your needs
Creating the conditions for success
The best collaborative tools for your business
Put your project ideas in order and share them easily with your service providers.
Evernote: Organizing your ideas is difficult and frustrating for you.
It's not an easy task to remember which of your media you've saved all your ideas on. You've got lots of ideas, and you don't know how to share them quickly with your service providers.
With Evernote, one of the best note-taking applications, it's easy.
Simply save and organize your ideas, notes, images, videos or web pages in multiple environments and share them with your business partners.
You can edit your files in Evernote without having to download them again and again.
Thanks to the automatic save and download function, you know that your documents are perfectly updated and saved.
This application makes your life easier because you can take notes at any time of day and quickly exchange them with your service providers. This allows you to develop the creativity of your projects simultaneously.
Track project progress to accelerate delivery: opt for PPM software
Project Monitor : Developing projects in your company can be laborious. You have to manage your colleagues cross-functionally, with objectives that are not shared, deadlines that are difficult to meet, tools that are not adapted and teams that are difficult to motivate. It's not easy to identify all the actions to be taken. Who does what? when? for when? how? with whom?
Discover Project monitor : one of the best collaborative tools for managing project portfolios and strategic action plans.
Project monitor is packed with features such as time tracking, resource planning, a project dashboard, schedule and budget tracking. This task planning and organization software is an invaluable tool that can prove fundamental in accelerating the rate of progress of your projects.
Project Monitor makes it easy for your teams to work together, wherever they are, to deliver your projects on time.
Hold "call conf" discussion groups with your employees and service providers
Team Slack : In these times of confinement, your company's activity is at a standstill.
Your employees remain confined to their homes, and you're looking for a collaborative means of communication to facilitate remote interactions, as used to be the case in the office.
You're looking for a tool for collective "call conf" discussions.
With Slack; one of the best collaborative communication platforms, you stay connected with your collaborators and providers. With file sharing, instant messaging, voice calls, video conference calls, screen sharing, searchable archives and shared channels, it's the ideal tool for group communication.
This platform revolutionizes the way your teams work, and makes it easier to manage collaborative projects remotely. Your employees and service providers now feel very close to each other, even for remote exchanges.
Organize Webinars
Livestorm: The current unprecedented and difficult situation no longer allows you to train your trainees or inform your customers and prospects. You risk losing a large part of your business if you cancel all your physical appointments. Nothing could be simpler than staying in touch.
Webinar solutions are available as integrated video conferences for your company.
Livestorm is an online web conferencing application used for real-time video. Livestorm lets you hold online meetings, product demonstrations, sales webinars, online courses, training sessions, or any other live, off-site event. Participants don't need to install any software on their computers to attend live webinars. They can listen from their cell phone or computer.
It's very easy to use. It saves you time and money by eliminating travel costs, while still reaching people far from you.
Determining the conditions for the success of collaborative tools
Here are some technical and human tips to encourage the use of these tools.
Constant access to resources
The main objective is to make files, folders and the back office of a website or social network simultaneously accessible at all times. To achieve this, the IT administrator or manager sets up the sharing of resources to make them accessible. They define different rights (administrator, editor, moderator, reader, etc.) according to user profiles.
Strengthening team cohesion
You need simple, effective practices to establish and maintain a good working atmosphere, as well as a genuine team spirit with remote employees. You'll need to develop a sense of belonging to the group, encourage social interaction and plan the frequency of virtual meetings.
The best advice is to organize your teleworking space with ergonomics in mind. A quiet place with all the communication tools available; a real working office.
You'll need to explain this new way of working to those around you, to avoid any incongruous situations! It's essential to manage your time by planning your working hours and breaks.
Precautions must be taken to secure the IT infrastructure. Employees and administrators must be able to retrieve earlier versions of documents at any time, with regular backups. Tools to combat cyber-attacks are also essential.
Quickly helping your employees and service providers get to grips with digital tools is an absolute necessity in the face of the health situation. You need to apply the government's instructions, particularly with regard to telecommuting, to guarantee business continuity. We can expect this new way of working between organizations to take root over the long term.